Chinese stock markets (Shanghai Composite Index) lost 6.5 %
China stocks fall on margin tightening, IPO wave, weigh on Hong Kong.
Surging Shanghai Composite Index is a stocks a bubble as per Chinese strategist Patrick Chovanec said , There's a "total disconnect" between this year's strength in Shanghai stocks and the slowing Chinese economy.
Most sectors were down in China, with financial shares and real estate stocks leading the decline.
Shanghai Composite 4620.27 ( -321.44 ) ( -6.50 %)
Hang Seng 27454.31 ( -626.90 ) ( -2.23% )
As a growing number of brokerages tightened requirements on margin financing – an important engine behind a red-hot rally that has made Chinese share markets the best performers in the world.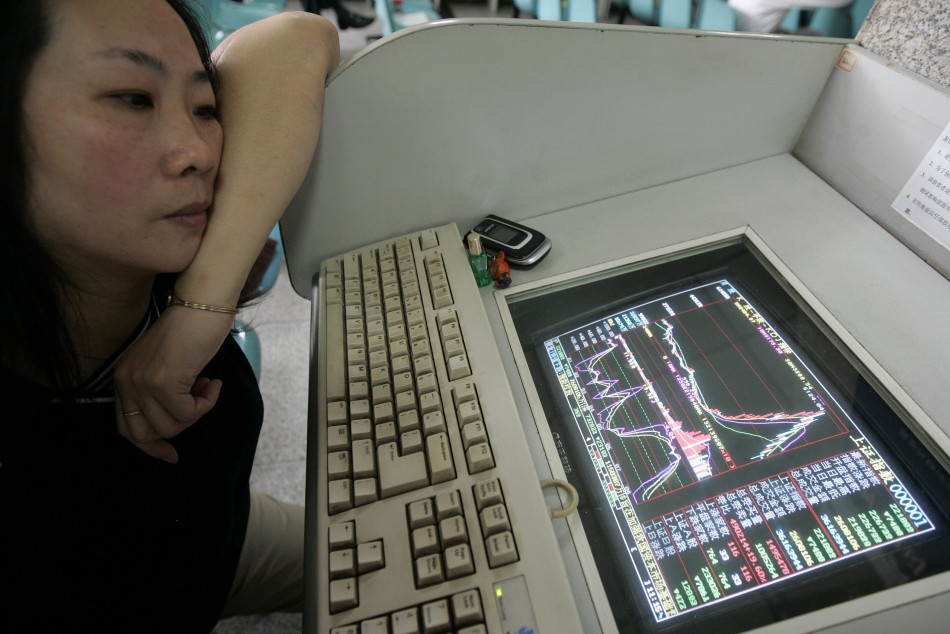 The fall was also triggered by some profit-taking ahead of a new flood of initial public offerings (IPO) next week, which some analysts estimate could freeze up around 5 trillion yuan ($807 billion) of liquidity.
In Hong Kong, Milan Station Holdings shares bounded about 4 percent after slumping 46 percent during the
previous session. The company said it was not aware of any reasons for the share price tumble.