Insurance as life cover OR insurance as Investment is often a dilemma of many people. The main problem is misconception. Many people are looking at it as an investment but a basic purpose of as insurance is to provide financial security to the dependents in case of death of the only earning member of the family.
But unfortunately even today it is grossly misunderstood concept, both entry & exit from any policy for all the wrong reasons.
People are looking at insurance as insurance cum investment product. They don't realize that these products remain complex & such product complex in its nature are worst for the investors. It is a basic rule of investment. So it is always better to have a single product with less financial complexities.
Another important dimension is those who are looking for combined product (i.e Insurance & Investment) any such product caters both the aspect won`t be able to give adequate cover for there life because of its very high premium, where as adequate amount of life cover should be main aspect of the insurance policy. And at the moment there is no insurance product in India that offer adequate amount of insurance cover with better return on investment.
Statistic shows that return on investment by insurance companies are only 1.5 to 5 percentage ( If traditional plan ) or maximum 6 to 8 percentage ( If ULIP Plan ), where as if we compare them with any mutual fund's scheme with hybrid or balance fund gives 12 to 15 percentage return minimum. Even bank or company FDs offers better returns than insurance.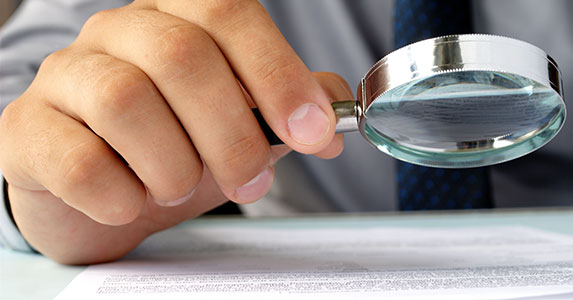 Another popular reason for considering the insurance as an investment is tax saving aspect. Many times people without understanding the policy in detail takes there investment decision randomly, & end up in investing 5 to 8 insurance product of same features.
Tax saving is a short term benefit as against it is long term obligation because of its years long investment period some time decade long. Another problem with this type of long term investment is its non liquidity. What is a use of any such non liquidity investment when at the time of investors financial crises won`t comes to its use.
But purely for tax saving purpose other financial options are available offer attractive returns such as mutual funds with there equity linked saving schemes properly known as i.e. ELSS offers better return up to 12 to 15% p.a or even in some companies able to generate more than 18% & more importantly its lock up period is only 3 years.
People while "investing" in insurance companies for investment purpose unfortunately never pay any attention of its return on investment. Investor never compare its return with other investment options such as MF, or even bank or company FDs.
The obvious question is why insurance companies are unable to generate better returns. Its answer lies in its nature of business & certain stringent directions of the Insurance Regulatory Development Authority i.e. IRDA.
As per IRDA traditional plans such as endowment/money back/ whole life insurance companies have to invest 85% in debt & 15 % in to equity. There are several guidelines & broadly defined categories of investment with its limits of investment prescribed by the IRDA.
In some cases equity exposer is restricted to even 10 % to the insurance companies & in other cases it varies between 12 to 15 %.Rest of the corpus needs to be invested in central govt & state govt securities which curbs insurance companies efforts of generating better returns.
Considering all this term insurance is a good choice with its simple nature, low premium,& policy holder treats it as expenses & does not expect any thing from it.
Inspite of all this miss selling of insurance policies are rampant in India. Insurance agents are the one who get the excellent returns instead of investors for selling complex schemes. Even in some cases agents get 30 to 40% as commission for which they often misguide the investors. They are least interested in selling a single product like term policy because of its low percentage of commission.
IRDA is also very well aware of this problem & came down heavily on insurance companies & agents as well.