New housing project launches down 47%, but commercial property turns around.
The housing market in the Mumbai Metropolitan Region (MMR) has recorded its worst half yearly performance since the global fi nancial crisis of 2008. The MMR — a 4,355 sq km area comprising municipal corporations of Greater Mumbai, Thane, Kalyan, Navi Mumbai and Ulhasnagar — had around 2 lakh unsold homes in the six months to June.
The last two-and-a-half years saw a continuous fall in launches and sales across Mumbai, the National Capital Region, Pune, Bengaluru, Chennai, Hyderabad, Kolkata and Ahmedabad. Mumbai, the most expensive property market in the country, saw a 47% drop in new housing project launches during the first half of the year.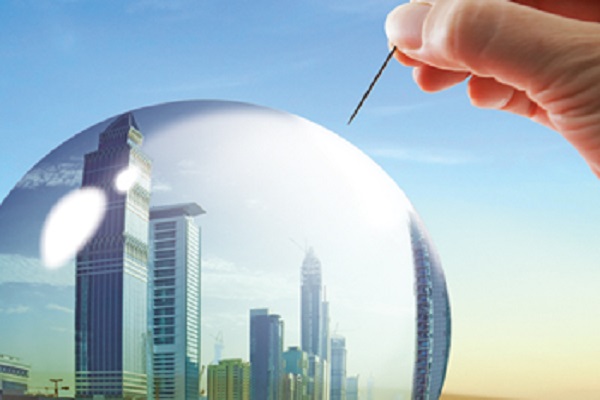 Over the last two years, demand in Mumbai fell 30%, while launches plummeted nearly 70%. The luxury residential market with a price tag of over .₹ 5 crore per apartment has also run into rough weather and not seen any new launches in the last six months.
The residential market in central Mumbai and central suburbs posted a good growth from a year ago. In MMR, builders have been venturing into locations beyond Thane for affordable housing projects. Around 59% of new launches with a price tag below .₹ 25 lakh are in Kalwa, Kalyan, Dombivali and Ambarnath. Locations like Mulund, Kan- jurmarg and Chembur have seen big launches, contributing 28% of new launches in these six months.
The report also added that commercial property has turned around, driven by office space pick-up by companies in IT/ITeS, banking and financial services sectors. "We expect Mumbai to clock office transactions of 7.7 million sq ft during 2015," said Samantak Das, chief economist and national director, research at Knight Frank India.
"Residential market is still reeling under tremendous pressure, with a drastic drop in new launches at the back of falling demand. The recovery of the residential market does not seem imminent until 2015 and we expect sales to be in the range of 63,000 units, which is marginally below the 2014 levels."