Housing sales fell by 4 percent to 2,63,720 units last year, lowest since 2010, in the eight major cities of the country on account of demand slowdown in the real estate market despite interest rate cut by the RBI.
The National Capital Region (NCR) continued to be the worst performing market in India with sales and launches at six year low.
Launches of new homes fell by 21 percent in 2015 at 2,44,944 units in the primary market of eight major cities – NCR, Mumbai, Chennai, Kolkata, Bengaluru, Pune, Hyderabad and Ahmadabad.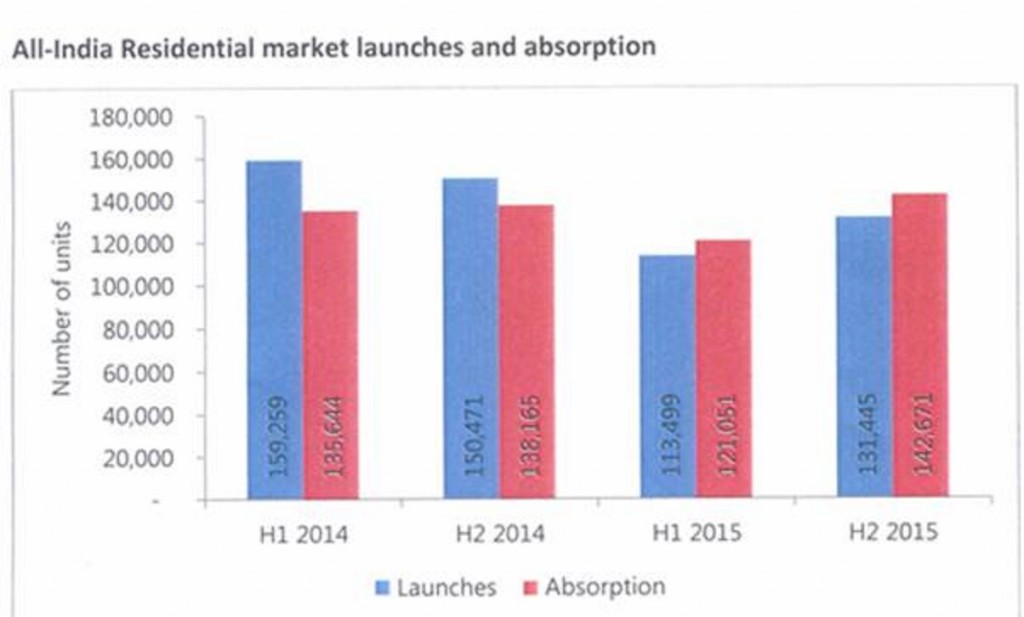 Developers would take more than 2.5 years to exhaust this unsold stock.
While the office market grew from strength to strength, residential did not perform as expected. Residential segment continued to face slowdown with launches at a five year low, despite the festive season. "Sales in 2015 were lower than 2014 levels. Despite the 125 bps rate cut by RBI, demand did not see an uptake.
However, launches of new homes fell by 20 per cent to 63,458 units in NCR. The unsold inventory in NCR stands at 2.06 lakh units at the end of 2015.
The office space absorption stood at 40.4 million sq ft, highest since 2012, in six cities – Mumbai, NCR, Bengaluru, Chennai, Hyderabad and Pune. Delhi-NCR witnessed absorption of 7.4 million sq ft of office space last year.