We're at the end of the year 2016 and hence, tax payers are engaged in searching for the top tax saving investment options for the forthcoming year to economize their income tax which is under section 80C.
All just depends on your planning, if you have done it ably, then you can surely save your income tax and also get a shield to your higher returns.
The following are the best tax saving investment plans for you:
ELSS Tax Saving Mutual Funds
ELSS stands for Equity Linked Savings Scheme. It doesn't just help you to save tax but provides you with certain opportunities to grow your money.
It proposes you with the higher returns than that of any other tax saving investment plans in India.
ELSS tax saving mutual funds doesn't provides you a guaranteed return but if you are ready to attain higher risk then it can benefit you with 12%-15% of fantastic returns on your investment.
You can get lowest locking-period of 3 years in ELSS funds.
The returns or capital gains from selling this fund would be free from tax.
PPF
Public Provident Fund (PPF) provides 8.1% annual interest rate. And Ministry of Finance is decreasing the rates year on year. Hence, it is the best investment option to save income tax.
It has lock-in-period of 15 years. Interest provided at the time of maturity would be tax free.
The annual investment up to Rs 1.5 lakh qualifies for the IT Rebate under section 80C of Income Tax Act.
Loan facility is from 3rd to 5th FY with the interest rate of 2% per annum.
And, withdrawal can be done from 6th FY.
Sukanya Samriddhi Account Scheme
Do you have a girl child? If yes, then you don't have to worry for her future. You can invest up to Rs 1.5 lakhs in SSAS and get higher returns.
 The interest rate in the existing FY is 8.5%.
One can make investment till the age of their girl reaches 15 years. No deposits are made between the age of 16-21 years and the account gets matured when she reaches at the age of 21 years. The interest you will receive at maturity is free from tax.
Tax Saving Bank FD schemes
It is the one of the old and best investment options for tax saving.
Due to Demonetization, interest rates have gone down between 5.55 to 7.5% p.a.
It has a lock-in-period of 5 years. And the interest provided is taxable.
Senior Citizen Saving Scheme
SCSS account provides tax saving option for the individual of the age 60 years or more with the annual interest rate of 8.5%.
The maximum limit of investment is Rs 15 lakhs.
Its maturity period is 5 years and the interest is paid quarterly and is taxable.
Rajiv Gandhi Equity Saving Scheme
This scheme benefits the first time investors in security market who are earning annually up to Rs 12 lakhs.
RGESS was introduced with the goal of encouraging savings from small retail investors to enter domestic capital markets. The scheme also aims at improving the retail participation in equity markets, and to promote an 'equity culture' in India.
The highest limit of investment allowed is Rs 50,000 and these can be invested in BSE100 stocks or RGESS mutual funds. Thus, returns are not guaranteed.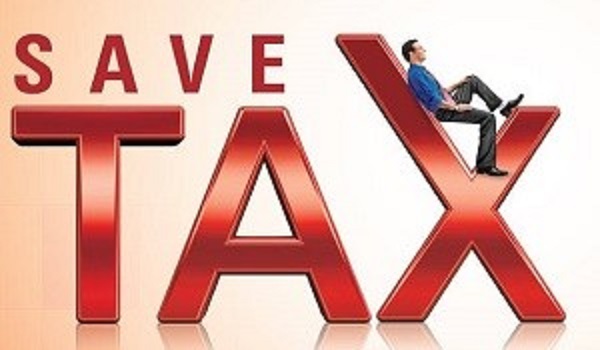 Voluntary Provident Fund
It is the benefaction from employees to his provident fund account. This would be beyond the EPF (employee provident fund) contribution of 12%. A maximum contribution an employee can make is 100%.
The returns after the maturity are tax free.
New Pension Scheme (NPS) under section 80C
It is the low cost investment plan for tax saving purpose. The returns are not fixed in NPS.
You can invest up to Rs 500 monthly or Rs 6000 per annum. There is no limit for investment in NPS.
The interest provided is taxable under the Act.
National Saving Certificate (NSC)
This is the safest investment plan as NSC is issued by post office and principal along with interest is backed up by the Indian Government.
There is no maximum limit for the investment. It is a given for the period of 5 years with the annual interest rate of 8% which is provided at the interval of 6 months.
Interest received is taxable.
Invest in your Child's Dreams: Best Investments for your Child's Education
Unit Linked Investment Plan (ULIP)
It gives you the life risk coverage. But, there is no guarantee for returns. Returns of 5% to 11% would be provided depending on the type of scheme.
Its holding period is for 15-20 years.
Life Insurance Plans
When it comes to financial planning, life insurance is very effective.
One should go for term insurance plan as for high risk coverage and in low cost.
Pension Funds
It dispenses you with an income stream post retirement, which consists of deferred annuity and immediate annuity.
You can withdraw amount up to 60% of your collection, once you reach your age of retirement and have to re-invest the rest in an annuity fund which will benefit you with a monthly pension.
If you go for annuity plan, then you should have to invest in bulk at one time and then you'll get monthly pension from the coming month.
Deduction on Stamp Duty
Under section 80C, taxpayers can claim deduction on the amount paid as stamp duty for property registration in their own name.
For deduction under Section 80C for total amount, including principal loan repayment, stamp duty and registration charges, the total amount cannot be over Rs 1.5 lakh.
Tuition Fees for two children
It would be deducted from your income under section 80C. The deduction will be on the actual payment of fee and not on books, bus fare, etc.
Salaried employees, however, cannot claim tax exemption under tuition fees if their child is studying abroad.
Home Loan Principal Repayment
You can get tax dispensation from home loan principal repayment in which interest is excluded from tax up to Rs. 2 lakhs which you could cover separately.