From 1st July, 2017, it has been compulsory to link your Aadhaar card with PAN card for filing taxes. PAN card is a unique identification card having 10 digits alpha-numeric character which is required to have to pay compulsory taxes. It is compulsory to quote Aadhaar or Enrolment ID of Aadhaar application form to file the return of income and also for creating an application for allotment of PAN.
Following are the few easy procedures you should follow to link your Aadhaar with PAN card:
STEP 1-
At first you shall login to e-Filing portal which will ask you for your user id and password.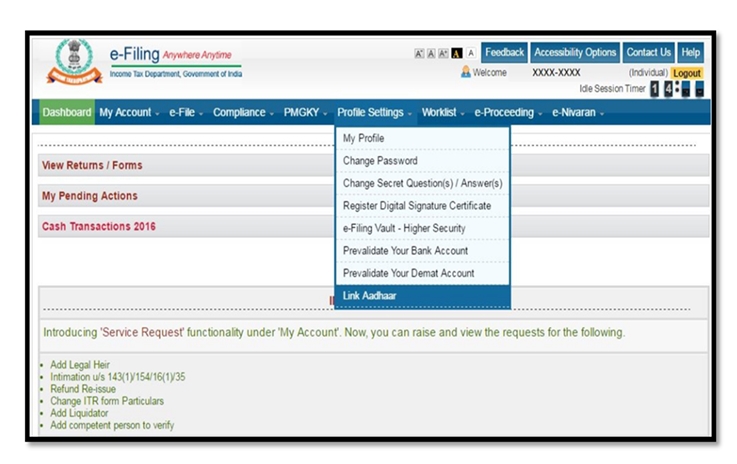 STEP 2-
You will see different tabs on the top of the page opened after you login. One of them will be, profile setting tab. You have to click on that and the drop down will appear in which there will be an option of link Aadhaar. Click on Link Aadhaar option.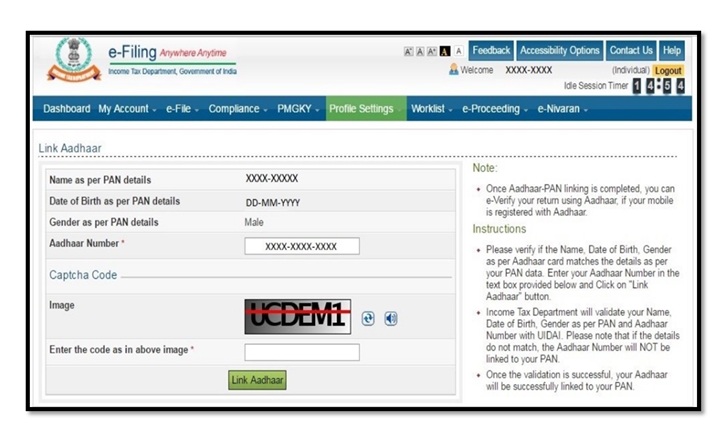 STEP 3-
A new page will appear which will show your personal details like name, date of birth, etc. you have to verify the details with respect to your Aadhaar card. And if the details are matched, you have to enter your Aadhaar number and then you have click on the 'link now' option available there. After this process, a pop-up message will appear on the screen which will show that your Aadhaar-PAN linking is completed successfully.