Security and Intelligence Services India (SIS India) is a leading provider of private security and facility management services in India. Its portfolio of services includes Private Security Services and Facility Management Services. Within the Private Security Services vertical, it offers Security Services, Cash Logistics Services, Electronic Security Services and Home Alarm Monitoring and Response Services.
SIS India has entered into strategic relationships in India with several multinational companies. For cash logistics and alarm monitoring and response businesses, it has entered into joint ventures with affiliates of Prosegur Compañía de Seguridad, S.A., a global player in cash management and alarm monitoring. It has also entered into a joint venture with an affiliate of Terminix International Company, L.P., a multinational provider of termite and pest control services. In addition, it has licensed the 'ServiceMaster Clean' brand, and associated proprietary processes, operating materials and know-how for facility management business in India from The Service Master Company, LLC group, a commercial and residential cleaning service provider.
As of April 30, 2017, it has a widespread branch network consisting of 251 branches in 124 cities and towns in India, which covers 630 districts. It employed 148,678 personnel in India and rendered security and facility management services at 11,869 customer premises across India. In Australia, the company operates in each of the eight states and employed 5,754 personnel servicing 245 customers, as of April 30, 2017. Its widespread branch network enables it to service a large number of customer premises and render customized services across India and Australia.
SIS India IPO Dates & Price Band:
IPO Open: 31-July-2017
IPO Close: 02-August-2017
Face Value: Rs. 10 Per Equity Share
Price Band: Rs. 810 to 815 Per Share
Listing on: BSE & NSE
Retail Part: 10%
Total Size: 51,20,619 Equity Shares
SIS India IPO Market Lot:
Shares: Apply for 18 Shares (Minimum Lot Size)
Amount: Rs. 14670
Category-wise Break up:
Anchor – 43,04,432 Shares = 350.81Crs
QIB – 28,69,622 Shares = 233.87Crs
NII – 14,34,810 Shares = 116.94Crs
RII – 9,56,540 Shares = 77.96Crs (Lot size: 18 = 53,141 Forms)
Total Issue – 95,65,404 Equity Shares = 779.58Crs.
SIS India IPO Allotment & Listing:
28th July – Anchor List
31st July – Offer Opens
02nd Aug – Offer Closes
07th Aug – Finalisation of Basis of Allotment
08th Aug – Unblocking of ASBA
09th Aug – Credit to Demat Accounts
10th Aug – Listing on NSE & BSE
SIS India IPO Lead Managers:
Axis Capital Limited
ICICI Securities Limited
IDBI Capital Market Services Limited
IIFL Holdings Limited
Kotak Mahindra Capital Company Limited
SBI Capital Markets Limited
Yes Securities (India) Limited
Company Promoters:
Ravindra Kishore Sinha
Rituraj Kishore Sinha
Objects of IPO:
Repayment and pre-payment of a portion of certain outstanding indebtedness availed by the Company.
& Funding working capital requirements of the Company.
Anchor Investor :
Security and Intelligence Services (SIS) has alloted 43,04,432 shares to 18 anchor investors at Rs 815 per share aggregating to Rs.350.81 crore. The anchor investors include Abu Dhabi Investment Authority-Behave, Reliance Capital Trustee Co. Ltd A/C Reliance Tax Saver (Elss) Fund, Birla Sun Life Trustee Co. Pvt Ltd A/C Birla Sun Life Small & Midcap Fund, Amundi Funds Equity India and Canara HSBC Oriental Bank of Commerce Life Insurance Co. Ltd.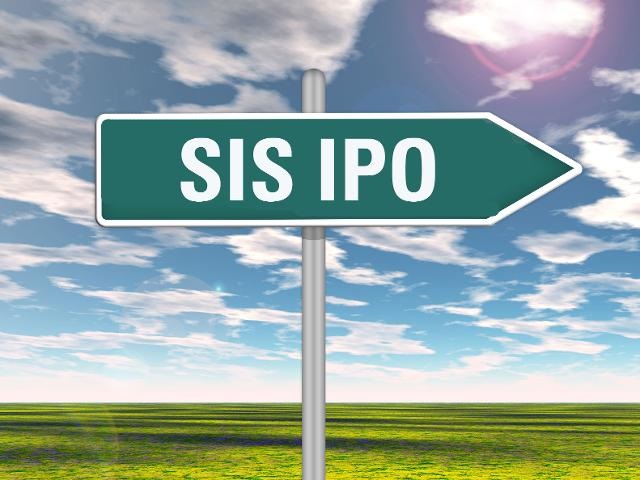 Reasons to invest in this IPO (Positive Points)
SIS is ranked as a second largest security services provider in India, and its wholly-owned Subsidiary, MSS Security Pty Limited ("MSS") is ranked as largest security services provider in Australia.
A diverse portfolio of private security and facility management services.
Established systems and processes leading to a scalable business model ; and
Experienced management and operational team
Australian operations which now form a major chunk of SIS Revenues from security services has been growing at 7% in terms of Australian Dollar.
SIS has shown ability for inorganic growth as well and its facility management business has gained good traction after acquisition  of 'Duster'.
Reasons not to invest in this IPO (Negative Points)
SIS Promoter and  the  Chairman and  Managing Director of our Company,  Ravindra Kishore Sinha, has been named as one of the respondents in criminal proceedings initiated by certain regulatory authorities.
Operational risks are inherent in SIS business as it includes rendering services in challenging environments. A  failure to manage such risks could have an  adverse impact on its business, results of operations and 20 financial condition.
SIS has a large workforce deployed across workplaces and customer premises, consequently, company may be exposed to service related claims and losses or employee disruptions that could have an adverse effect on its reputation, business, results of operations and financial condition.
SIS businesses are manpower intensive and its inability to attract and retain skilled manpower could have an adverse impact on its growth, business and financial condition.
SIS are subject to several labour legislations and regulations governing welfare, benefit's and training of its employees and SIS are also a party to several litigations initiated by its former or current employees.Any increase in wage and training costs or if any decisions in pending cases are against SIS,could adversely affect its business, financial condition and cash flows.
SIS have made certain issuances and allotments  of its equity shares which are  not in compliance with section 67(3) of the Companies Act, 1956.
SIS are subject to risks associated with operating with joint venture and other strategic partners.
SIS cash logistics business exposes to additional risks in relation to the conduct of its employees, contractual liability and inadequate insurance cover, all of which may have an adverse effect on its reputation, business, results of operations and financial condition.
SIS have availed certain unsecured loans that are recallable by the lenders,  subject to the terms and conditions of their grant, at any time.
Financials :
On performance front, the company has (on a consolidated basis) reported total revenue/net profits of Rs. 3107.68 cr. / Rs. 65.43 cr. (FY14), Rs. 3565.15 cr. / Rs. 48.48 cr. (FY15), Rs. 3850.12 cr. / Rs. 64.57 cr. (FY16) and Rs. 4577.12 cr. / Rs. 90.54 cr. (FY17). It suffered a setback in FY 15 on account higher provisioning of depreciation, finance cost and employees benefits.
Last three year's average EPS is Rs. 11.75 and for FY17 it is Rs. 13.03. Last three fiscal's average RoNW is 16.65%. For last five fiscals, it has reported CAGR of 14.6% in revenues, 4.5% in EBITDA margins and 25% plus for RoACE. If we attribute latest earnings on fully diluted equity post issue, then asking price is at a P/E of 65 plus that augurs well against its nearest peer Quess Corp (although it is not in all the segments like SiS) trading at a P/E of 95 plus. Issue is priced at a P/BV of 10.31.
Grey market premium
Current Grey market premium is Rs.70/- to Rs.75/-
Conclusion
High Risk investors may be considered for the short term.
DISCLAIMER
No financial information whatsoever published anywhere here should be construed as an offer to buy or sell securities, or as advice to do so in any way whatsoever. All matter published here is purely for educational and information purposes only and under no circumstances should be used for making investment decisions. Readers must consult a qualified financial advisor prior to making any actual investment decisions, based on information published here.