A large number of equity mutual funds in the country has underperformed against their respective benchmark indices over the last five years.
Around 44% of the open-ended diversified equity mutual fund schemes failed to beat their benchmark in the last year. Nine schemes underperformed their benchmarks by over ten percentage points. 31 schemes underperformed by five to ten percentage points. There are 275 open-ended diversified equity schemes.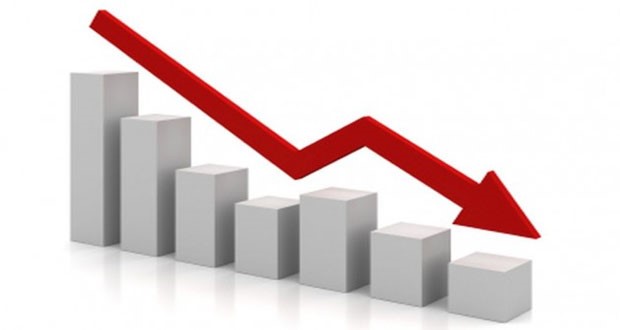 Even the schemes that managed to beat their benchmarks in the last year, 26 schemes outpaced their benchmark by only up to two percentage points.
Moving to specific categories, out of 65 large cap schemes, 30 schemes underperformed their benchmark.
The mid-cap category was the worst hit, with 62 percent schemes underperforming. We had a total of 34 mid-cap schemes on our list. 
Around 50 percent multi-cap schemes failed to beat their benchmark. Four in seven small-cap schemes remained under-performers.
Sectoral schemes, which are considered risky because of their focused sector exposure, had 11 under-performing schemes out of 49 schemes in total.
We have compiled a set of top under-performing funds in one-year period across equity categories given in the following table.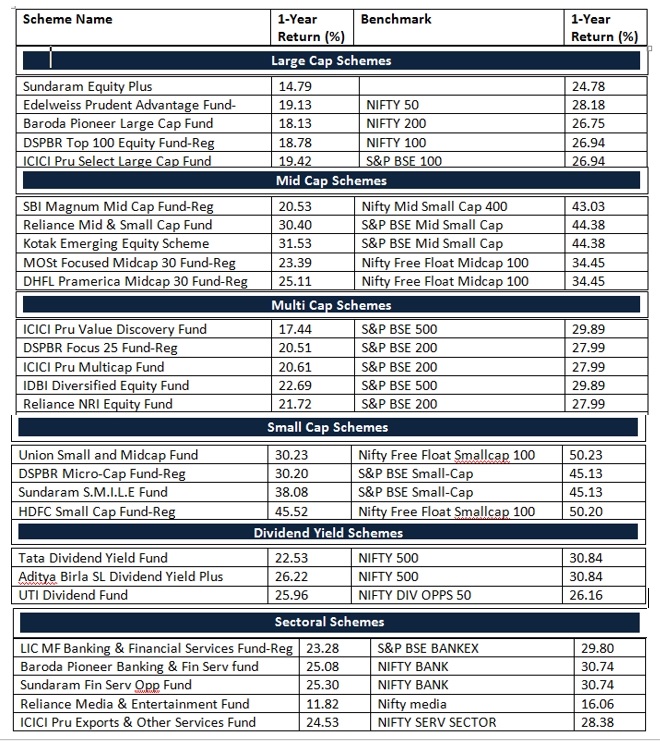 The scorecard reveals a majority of large-cap equity funds failed to beat the S&P CNX Nifty, the benchmark for large caps, with 53.33 percent underperforming their benchmark over the last five years, 57.14 percent during the previous three years and 52.63 percent over the previous year.
The percentage of actively managed equity funds underperforming the benchmark indices has seen a declining trend since December 2010. However, their number still exceeds those outperforming the index.
Retirement Fund : What is a Systematic Withdrawal Plan ( VIDEO )
Many actively-managed equity mutual fund schemes have failed or struggled to beat their benchmarks. Always place a lot of emphasis on consistency of performance while choosing a scheme to invest. As a rule, ignore short-term scorching performance while picking a scheme.
However, data from the diversified funds and equity-linked saving schemes (ELSS) suggests a percentage of funds outperforming the benchmark in both one-year and three-year period is stable as compared to five-year period.
Active managers of equity-oriented hybrid funds have also fallen behind benchmarks over both the one-year and five-year time frames.
DISCLAIMER
No financial information whatsoever published anywhere here should be construed as an offer to buy or sell securities, or as advice to do so in any way whatsoever. All matter published here is purely for educational and information purposes only and under no circumstances should be used for making investment decisions. Readers must consult a qualified financial advisor before making any actual investment decisions, based on information published here.