L&T Finance Ltd is proposing to offer latest NCD issue. L&T Finance is going to offer Secured redeemable NCDs. The proposed public issue of L&T Finance Bonds will be open for subscription from 6th March 2019 to 20th March 2019.
L&T Finance Limited is part of the larger L&T Group which is one of the leading business conglomerates in India. L&T Finance Limited Company is one of the leading private non-banking financial services companies in India in terms of total loans outstanding, as of December 31, 2018. Its primary financing business segments are rural, wholesale and housing.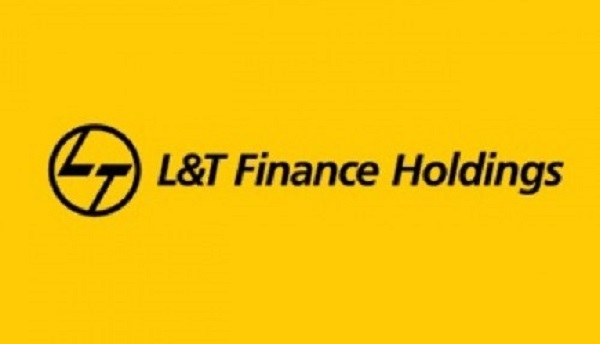 What is a Debenture?
A long-term debt instrument issued by corporations or governments that are backed only by the integrity of the borrower, not by collateral. A debenture is unsecured and subordinate to secured debt. A debenture is unsecured in that there are no liens or pledges on specific assets.
What are NCDs?
Whenever a company wants to raise money from the public it issues a debt paper for a specified tenure where it pays a fixed interest on the investment. This paper is known as a debenture. Some of the debentures are termed as convertible debentures since they can be converted into equity share on maturity. A Non – Convertible debenture or NCD do not have the option of conversion into shares and on maturity, the principal amount along with accumulated interest is paid to the holder of the instrument.
There are two types of NCDs-secured and unsecured. A secured NCD is backed by the assets of the company and if it fails to pay the obligation, the investor holding the debenture can claim it through liquidation of these assets. Contrary to this there is no backing in unsecured NCDs if company defaults. However, any company seeking to raise money through NCD has to get its issue rated by agencies such as CRISIL, ICRA, CARE and Fitch Ratings. Higher ratings (e.g. CRISIL AAA or AA-Stable) means the issuer has the ability to service its debt on time and carries lower default risk. A lower rating signifies a higher credit risk.
Issue Details
Issue Date: Mar 6th 2019
Issue type: Fixed price issue NCD
Issue Size: Rs. 1500/- crore
Face value: Rs. 1000/- per NCD
Issue price: Rs. 1000/- per NCD
Market Lot: 1 NCD
Min. Quantity: 10 NCD
Issue Allocation Ratio: 30% of the Issue is for retail investors & 30% for HNIs (HNIs – individuals (applying for an amount of > Rs 10 lakh).
PUT & Call options: Put & Call options are not available.
Allotment of NCDs is on a first come, first serve basis.
Ratings: ICRA, CARE, IND has assigned AAA rating
Promoters: L & T Finance holding Ltd.
Offerings :
The company offers coupon rate ranging 8.75% to 9.35% depending on the tenures and the mode of interest payments which is either monthly or yearly
Objects of the issue:
For onward lending, financing, refinancing the existing indebtedness of L & T Finance Ltd. And General corporate purpose
Taxation:
TDS is not applicable on the listed debentures' interest payouts (which are in Demat form). Else, TDS will be applicable if the interest exceeds the threshold limit of Rs.5,000/- in a financial year.
Interest earned on NCD bonds is taxable as per the tax slab of the investor.
If you sell NCDs on stock exchange before one year from the date of purchase, Short Term Capital Gains Tax is applicable. Tax rates depend on the tax slab you fall into.
If you sell NCDs on stock exchange before maturity but after one year, Long Term Capital Gains Tax (if any) at 20% with indexation & 10% without indexation is applicable.
Who can Apply?
This issue is open to all Indian residents, HUFs and Institutions.
Category I – Institutional Investors – 20% of the issue is reserved
Category II – Non-Institutional Investors, Corporates – 20% of the issue is reserved
Category III – High Networth Individuals (HNIs) – 30% of the issue is reserved
Category IV – Retail Individual Investors – 30% of the issue is reserved
Why you should invest?
 AAA Credit rating means very less likely hood of credit default
The NCD is secured, which means the above debt is backed by assets of the company
Part of the reputed conglomerate L&T Group
The interest rates are 2% higher than your regular Bank FDs
No TDS if invested in Demat For
Why should you not invest? 
There are NCDs available in the secondary market which have higher yields with a similar rating. The problem is low liquidity and hence is difficult to buy in large numbers.
The present Tax-Free Bonds are offering yields up to 6.5% in the secondary market, which is a better investment for People in the highest tax bracket.