Amtek Auto's debt is estimated to be around Rs 17,661 crore. The stock has plunged 88% from its peak in a year ( i.e. Rs. 251/- High and Rs. 25/- low ) and Amtek has warned about its failing financial health.
More than 80 investors, including Axis Bank, Karur Vysya, Syndicate, Corporation Bank and some pension funds, stare at a knock of at least Rs 800 crore in their books in the September quarter as beleaguered Amtek Auto may fail to reschedule its payments.
Amtek auto MF Holdings ended July 2015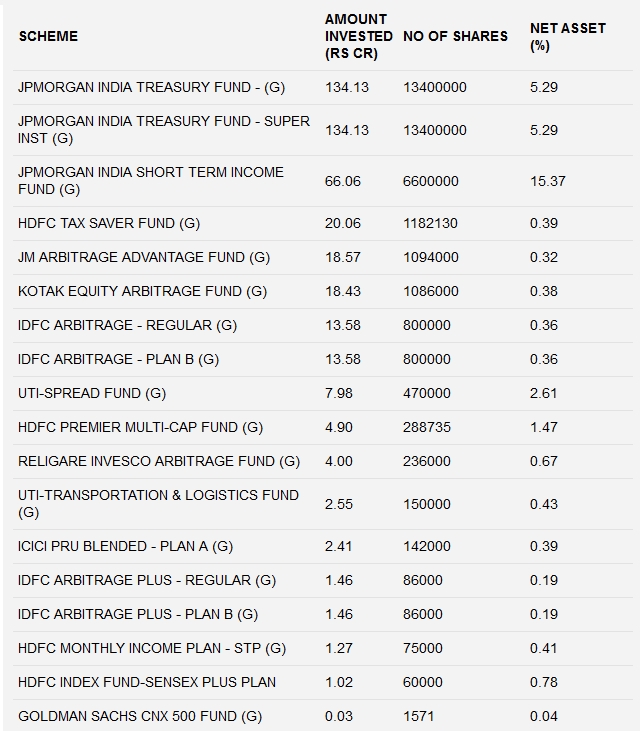 Amtek Auto on Friday i.e. 14 th Aug. reported a net loss of Rs 157.76 crore for the third quarter ended June 30. The company had posted a net profit of Rs 86.08 crore in the same period of the previous fiscal.
The woes of Amtek Auto have been gradually piling up with its credit rating downgraded in September 2014 to AA, from AA+ by rating company CARE. The rating was further downgraded to C in August, from A +.
In May, Amtek Auto agreed to buy Germany's Rege Holding GmbH. It was at least its 19th acquisition. The group manages some 63 production facilities in several countries with a focus on casting and forging business mainly for the automobile makers.