You all may be aware of the concept of deductions from gross total income available to the taxpayers. By investing in the avenues prescribed by the government, you can claim deductions from your gross total income. These deductions would be accessible under different sections of the Income Tax Act, 1961.
Section 80C is the most common deduction. But there are several deductions available for you, which you might not know. So, for your knowledge, the following are the deductions that you can claim under different sections of Income Tax Act.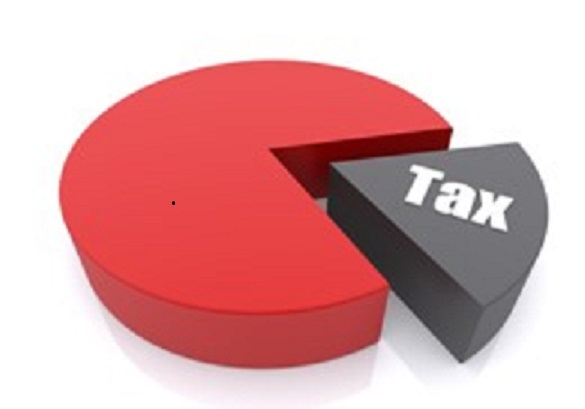 Medical Insurance Premium under Section 80D
There is no guarantee of health or mishappening nowadays. So, you should always plan for such things before. Medical insurance provides you a safer side. It will help you financially when you or your family member sick or, meet with an accident, your medical bills are beyond your savings. The amount paid as medical insurance premium (mediclaim) is eligible for deductions under this section.
The maximum deduction amount that can be claimed under this section by an individual or HUF is Rs 60000, but there are many sub-limits that one has to take care of. The insurer should be approved by either the central government or the Insurance Regulatory and Development Authority of India (IRDA).
You can get an advantage of maximum deduction of Rs 25,000 for the premium paid for himself, consort or dependent children. You can also get an extra deduction of Rs 25000 for the premium you paid for your parents.
If the insured person is a senior citizen i.e. 60 years or more, then the limit of Rs 25,000 in each case would be increased to Rs 30,000.
Disabled Person's Health under section 80DD
If any of the person including your consort, children, brother, sister, who is dependent on you, is disabled, then section 80DD provides you a deduction for the expenditure incurred by him on the health and maintenance of disabled persons. And in a case of HUF, it can be any of the family members dependent on you.
The maximum deduction amount that can be claimed under this section is Rs 75,000 per annum. The same will be increased to Rs 125,000 in case the dependent is suffering from a severe disability.
Critical Illness treatments now in Installment/EMI form will be a mode of relief
Particularized disease under section 80DDB
If your spouse and dependent parents, children, brother, and sister are suffering from a particular disease then, the deduction would be available for you on the expenditure made by you (i.e. taxpayer) in the treatment of specified disease. And in the case of HUF, the deductions can be claimed for expenditure made by the treatment of any family member.
The deduction amount will be equal to the amount actually expended or Rs 40000, whichever is less. If the person for whom the expenditure is made is 60 or more, then the limit of Rs 40000 will be taken as Rs 60000 and the same will be taken as Rs 80000 if the age is 80 or more.
Interest on Education Loan under section 80E
If you have taken an education loan from any financial institution for self, consort, children, or a student whose legal guardian you are, then you can claim this deduction for the interest paid by you on the loan amount.
To claim this deduction, make it clear that the loan is taken for higher education, i.e., any course pursued after completing 12th standard. This deduction is available for 8 years, which begin from the year of payment of interest.
Interest on Home Loans under section 80EE
If you have taken a loan for the purchase of residential property then, a deduction would be available for you for the amount paid as interest on loans. Rs. 50000 per annum are the maximum amount of deductions which could be claimed under this section.
There are certain terms and conditions regarding this section to avail the deductions like the loan must be taken between 1-04-16 and 31-03-17, the value of property must be less than Rs 50 lakhs, the amount of loan should be less than Rs 35 lakhs, the house property should be only in the name of one individual person.
Donation to funds or temples under section 80G
If you have donated to a fund which is apprised by the central government under this section, then deductions would be available for you on the amount donated, but it should not be more than 10% of the adjusted gross total income. This deduction is also available for donations given for renovation of temples mosque, church, which are approved by CG.
Maximum of Rs 10000 can be donated by cash. And if it exceeds more than Rs 10000, then no deductions would be made.
Rent for housing under section 80GG
You are allowed to claim this deduction only if you do not receive House Rent Allowance (HRA) as part of your salary, or if you are not a salaried employee. A declaration form 10BA has to be submitted to avail this deduction.
If you have a house which is owned by you or your spouse or in the name of your minor child at the place where you are residing, then you can't claim this deduction.
Donation to particular institution under section 80GGA
If you have donated to an institution based on scientific research or to a university or college which is approved by the government (under 35(1)(ii), 35(1)(iii), 35CCA, 35CCB), then deduction would be available for on the contribution made by you.
If the deductions are more than Rs 10000 then, it can be claimed only if the contribution has been made by any method other than cash. And if your income is from any business or profession, then no deductions would be applied to you.
Donations to political party under section 80GGC
If you have donated to a political party, then you can claim deduction under this section on the actual amount donated by you. But the deduction would not be provided if payments are given in cash.
Royalty income to author under section QQB
If you are the author of a book (other than textbooks for schools and colleges) and have received payment in royalty, either in lump sum or otherwise, then deductions would be available for you on the royalty income.
The maximum deduction that can be claimed when royalty is received in a lump sum is Rs 300000. If royalty amount is not received in a lump sum then the deduction amount would be 15% of the revenue of the book of the particular year.
Royalty income from patents under section 80RRB
If you are a patentee and have registered any patent after 1st April 2003 and received royalty income for it, then deductions would be available for you on the royalty amount.
Rs 300000 are the maximum deduction amount which you can claim under this section.
Interest on savings account under section 80TTA
The deductions would be available for you on the interest earned on a savings account. The utmost amount that can be claimed as a deduction under this section is Rs 10000.