Mumbai based, Capacit'e Infraprojects (Incorporated in Aug 2012,) is a construction company focused on metro cities in India. Capacit'e Infra provide end-to-end construction services for residential & corporate office buildings. It also develops buildings for educational, hospitality and healthcare sectors.
Its majority of the projects are in Mumbai, Pune, NCR and Bengaluru & its client-list includes Kalpatru, Godrej Properties, Lodha Group, Rustomjee, Prestige Estates and Oberoi Constructions. At present, it has 51 ongoing projects. The current order book comprises of residential(96%), commercial(3% ) and balance 1% of institutional projects. The Company at present has over 1,688 employees and 10,678 contract workers.
Capacit'e Infraprojects Raises 120 Crore From Anchor Investors.
Reliance Capital Trustee Company Ltd and ICICI Prudential Growth Fund DSP Blackrock India T.I.G.E.R Fund, Goldman Sachs India Ltd, HSBC Global Investment Funds, ICICI Prudential Growth Fund, Reliance Mid and Small Cap Fund, SBI Infrastructure Fund and Kotak Midcap Fund.are among the 15 anchor investors.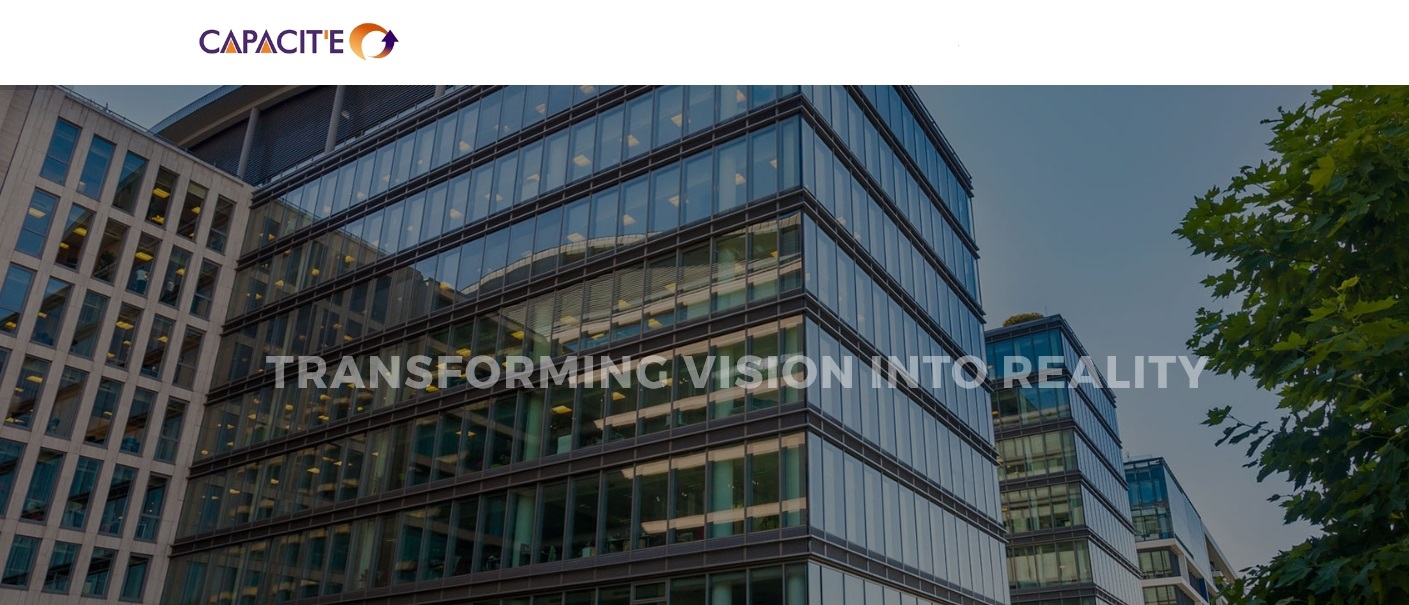 Issue Details
IPO Open: 13-September-2017
IPO Close: 15-September-2017
IPO Size: Approx Rs.400 Crore (Approx)
Face Value: Rs. 10 Per Equity Share
Price Band: Rs. 245 to 250 Per Share
Listing on: BSE & NSE
Retail Portion: 35%
Market Lot:
Shares: Apply for 60 Shares (Minimum Lot Size)
Amount: Rs.15000
Allotment & Listing:
Basis of Allotment: 21-September
Refunds: 22-September
Credit to demat accounts: 22-September
Listing: 25-September
Lead Managers:
Axis Capital Limited
IIFL Holdings Limited
Vivro Financial Services Private Limited
Registrar
Karvy Computershare Private Limited
Company Promoters :
Murugavel Janakiraman
Rahul R Katyal
Subir Malhotra
Positive
Continue to remain focused on building construction.
Expand in the mass housing segment.
Expand its presence in cities with high growth potential. ( MMR, NCR, Bengaluru, Chennai, Hyderabad and Pune )
Undertake projects on a design – build basis.
Increase its focus on and execute a greater number of projects on a lock and key basis.
Bid for, and undertake, projects in the public sector.
Capitalise on changes in the construction industry that will arise on account of the implementation of the RERD Act.
Some of its clients include Kalpataru, Oberoi Constructions Limited, The Wadhwa Group, Saifee Burhani Upliftment Trust, Lodha Group, Rustomjee, Godrej Properties Limited, Brigade Enterprises Limited and Prestige Estates Projects Limited.
Exclusive focus on the construction of buildings in the main cities.
Large Order Book with marquee client base and repeat orders.
Experienced Promoters, Directors and management team.
Ownership of modern system formworks and other Core Assets.
Access to a skilled workforce.
Strong financial performance.
Negative
CIL's business is manpower intensive and CIL dependent on the supply and availability of a sufficient pool of contract laborers from sub contractors at its project locations. Unavailability or shortage of such a pool of contract labor or any strikes, work stoppages, increased wage demands by workers or changes in regulations governing contractual labor may have an adverse impact on its cash flows and results of operations.
CIL may be subject to liability claims or claims for damages or termination of contracts with its clients for failure to meet project milestones or defective work, which may adversely impact its profitability, cash flows, results of operations and reputation.
CIL face certain risks relating to its reliance on sub contractors and third parties for supply of raw Materials, non Core Assets and for providing certain services in the construction of its projects that may adversely affect its reputation, business, and financial condition. Failure by its sub contractors and third parties to adhere to regulatory requirements may subject it's to penalties.
CIL may incur penalties in respect of allotment of equity shares which are not in compliance with the provisions of the Companies Act.
Projects awarded from certain clients contribute a significant portion of its Order Book, and the loss of such clients could adversely affect its business, cash flows, results of operations and financial condition.
CIL is not able to realize the amounts reflected in its Order Book which may materially and adversely affect its business, prospects, reputation, profitability, financial condition and results of operation.
CIL projects and revenues are geographically concentrated in the Mumbai Metropolitan Region ("MMR"), Chennai, National  Capital  Region  ("NCR")  and  Bengaluru. Consequently, CIL is exposed to risks emanating from economic, regulatory and other changes in these locations which we may not be able to manage successfully and which in turn may have an adverse effect on its revenues, cash flows, profits and financial condition.
There is outstanding litigation involving its Company, its Directors, and its Promoters, which if determined adversely, could affect its business and results of operations.
CIL's Promoters have extended personal guarantees in connection with certain of its debt facilities.There can be no assurance that such personal guarantees will be continued to be provided by its Promoters in the future.
Valuations
CIL has posted (on a consolidated basis) turnover/net profits of Rs.216.58 cr. / Rs. 4.11 cr. (FY14), Rs. 562.58 cr. / Rs. 32.05 cr. (FY15), Rs. 860.25 cr. / Rs. 48.84 cr. (FY16) and Rs. 1165.97 cr. / Rs. 69.66 cr. (FY17). For last three fiscals, it has posted an average EPS of Rs. 12.32, average RoNW of 30.41%. If we attribute latest earnings on fully diluted equity post issue, then asking price is at a P/E of around 24 against industry composite of 20.16. Thus issue appears fully priced. However, it has been outperforming on numbers for past five fiscals (with CAGR of 75% in revenues and 154% of net profits) and considering its order book the company is poised to ripe benefits from Housing for All by 2022, affordable housing and smart city plans.
Grey Market premium
Currently GMP is Rs. 90-100 and 400-450 KOSTAK
Conclusion : Risk savvy investors may consider for listing Gain.
DISCLAIMER
No financial information whatsoever published anywhere here should be construed as an offer to buy or sell securities, or as advice to do so in any way whatsoever. All matter published here is purely for educational and information purposes only and under no circumstances should be used for making investment decisions. Readers must consult a qualified financial advisor prior to making any actual investment decisions, based on information published here.