Usually people subscribe health insurance policy & assume that they are covered for all type of illnesses. But many of them are not fully aware that there is a list of critical illness (a whole list or some of it depending upon insurance companies) are not a part of health insurance policies. Those are covered under Critical illness insurance plan only. List of dieses covered under critical illness insurance such as heart attack, paralysis, stroke, kidney failure, multiple sclerosis ,cancer, aorta graft surgery, heart value surgery & so on, is sufficient self explanatory to understand its importance.
Besides this list there are some other major differences in health insurance plan & critical illness insurance plans such as minimum period of hospitalization ,police wise cash less or reimbursement of exact medical expenses, where as critical illness policy works complete differently. It pays lump sum amount to the insurer once critical illness contracted.
Obviously there are some conditions in this insurance policy as well. A concept of general waiting period remains same in this plan as it remains in all other insurance policies. However its period differs from policy to policy. But in addition to this clause there is additional condition of minimum survival period clause. which means the policy holder should survive minimum number of days from the detection of the disease which varies between 25 to 30 days from policy to policy.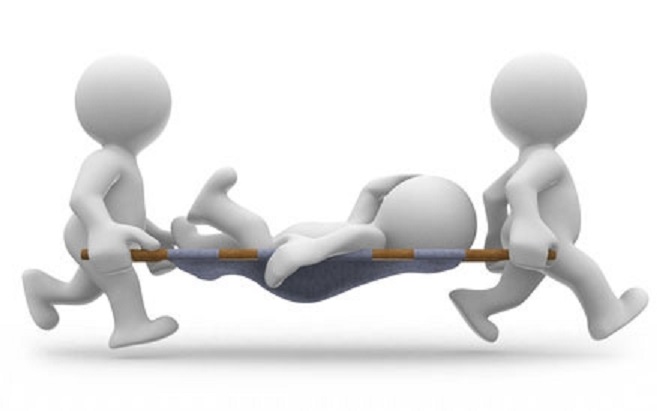 Insurance companies pay the insured sum after the completion of stated survival period to the insurer. In a sense it also works as income supplement as that sum can be utilized for any purpose in addition to treatment. Also it does not required too many proofs. Policy stands terminated once the assured sum paid.
Every policy is different than other policies as some may or may not have survival clause as an exception (like in ICICI Lombard) or some policy may cover pre existing diseases after specified cooling off period. So how to chose a right policy is important question for many people.
In fact each & every clause is important in the policy but still we have to focus on some important points where one need to pay more attention such as maximum number of critical illness covered, survival clause, ,claim settlement ratio, policy renewable benefits, cost comparison.
Besides the above mentioned points more importantly insurer should focus more on hereditary & family history. Insurer with family history should seek higher amount of protection from those specific diseases. Insurere's age is also important factor in deciding the insurance amount.
Though many people purchase critical illness policy but they are not enough aware of the word "critical" means a life threatening condition. It carries a different meaning in different dieses such as Renal failure means both kidneys should stop functioning & not the one because a person can well survive with one kidney. Same about the deafness by both ears of the policy holders & not the one ear. In case of cancer claim of 1st stage cancer is not admissible. Cancer with 2nd stage is defined as critical condition.
Apart from this some other illnesses are also not with in the scope of insurance such as critical illness arousing out of intentional self injury i.e suicide or its attempt ; HIV ; genetic disorder; drugs abuse ; alcohol; etc.
It has been observed that people are not adequately increasing the cover amount in proportionate of the inflection in general & also increasing prices of health care cost which are rising on an average 12 to 15 % per annum. Because of new technology, costly latest medicines, are also increasing the treatment cost for which timely updation of cover amount in its proportion is equivalently important.
Insurer may consider the option of rider with his life or health insurance policy. As far as terms & conditions of rider & standalone policies remains same in both. However only difference remains of increasing insurance amount at the time of policy renewal in future. In the rider critical illness policy's insurance sum remains equal with the base policy that is main policy on which the rider is taken. Where as in stand alone policy insurer can increase the sum at the time of future renewal & due to this facility its premiums are little costly than rider.
A word of cautious about the disclosure clause .In any insurance policy, insurer is suppose to disclose all the material facts about the pre ailments at the time of policy enrollment. It is not only a responsibility but also in the interest of insurer to declare all the material facts of his pre enrollment illnesses. If in case during any claim settlement if insurance company finds suppression of material facts (happened accidentally or intentionally is immaterial), insurer may not only repudiate the critical illness benefit but also a base policy on which the rider is taken.