There is very fine line said by Dan Jensen that, 'The only goal is to be better than myself, my biggest competition is with no one but myself only.' that simply means that one should not compare himself with others in any aspect of life but try improving his own work and skills and same applies while making an investment and expecting positive results from it.
In other words, comparing yourself with others can be a very futile and caustic act as we all have our own different goals and skills and we all are not in the same race, our ways to make investments are dissimilar.
Have you ever seen Warren Buffett making any investment with Carl Ichan strategies or Peter Lynch making any investment in David Tepper's style? The answer is a clear No because they all have their own rules and strategies to make investments and create positive results out of it. Some ways of investing are for long-term, some are short-term, some are for value, some are for growth, some bet on the change and some bet on the things that won't. It's even more captivating to hear the different opinions from the two value investors looking at the same company. So, the key point is not making a comparison with others instead compared you with yourself one or two years ago.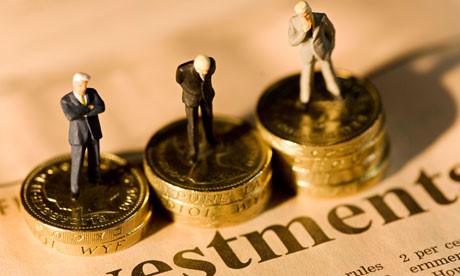 Also, one must keep in mind that to be a good investor he must follow more discipline and try to make less investment decision as possible. That simply means you have to believe in your investment decisions that will do good without your involvement. Not comparing yourself to other investors and their performance is not enough for you; you must not worry about other's opinion also. If you are a contrarian investor, you should not even listen to and worry about people's opinion about yourself. If you listen to their opinion, it is because you are having more confidence in them than you have in yourself.
Download our first e-book on Higher education costing in foreign countries.
Here are three key points that can help you in making beneficial results from the investments-
Believe in yourself
If you see yourself as a successful investor in future, you must believe in the rules made by you for you. You must have proper planning and strategies for different investments, and you have to believe in that philosophy and the strategies even during tough times. The thing is if you are not willing to take risks and you do not have courage and patience then you can never be an investor.
Do not make unnecessary investments
It is mandatory to know that every investment is not going to give you positive results, so you do not have to invest in all kinds of opportunities or environment. For example, in 1999 the technology is in boom period but Warren Buffett did not make any investment in it, and people said, 'that's it for Buffett, he's too old now.' And at that time Warren said that 'I don't do tech because I don't understand it and I think it is not for me. I am going to sit it out.
Have the guts to face the failure
The more you get experience in making investments you will come to know that discipline is a must in investing. Sometimes you have to sit out and watch other investors making money in the exact investments that you have already passed on. It is not necessary to follow the trend and invest in everything; you only have to make investments in the things you really know about and then stick to your process with confidence.