Here are the key highlights:
Tax proposals
Inspiring Physical Assets: The holding period of long-term capital gains tax on immovable properties has been brought down from 3 years to 2 years. And the government of India proposes to revise the base year for the calculation of long-term capital gains tax from 1981-2001.
Tax slab for individuals: The government has offered to reduce the income tax rate on individuals which fall under the slab of Rs 2.50 to Rs 5 lakhs from 10% to 5%. Moreover the government has also reduced the tax rebate which is provided to the individuals who are earning up to Rs 5 lakhs from 4000 to Rs 2500 for the individuals who are earning up to Rs 3.50 lakhs. This means that the person having annual income up to Rs 3 lakhs has zero tax liability. Also when the person has annual income of Rs 4.5 lakhs and invests Rs 1.5 lakhs, then also they will have zero tax liability. Mentioned in section 80C.
All other categories to get uniform benefit of Rs12,500 per person; to levy surcharge on income bracket Rs50 lakh-Rs1 crore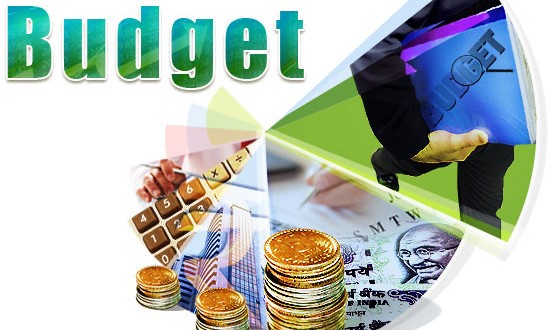 Additional debt product for senior citizen: government has introduced a new scheme for the senior citizen that gives the assurance of 8% return.
Fiscal deficit: Aspiring target to get a fiscal deficit of 3.2% in the recent financial year and would be 3% in the financial year 2017-18.
Cashless/digital society: The government of India is going to promote its payment banking app which would be named as "Bhim" through freebies like referral benefits, bonuses and cash back on downloads. Also it is mandate to do transactions less than Rs 3 lakhs.
Suppressing Cyber crime: The government is all set to make a team called computer emergency reform to determine cybercrime prevalent in the financial services industry.
More CPSE ETFs in the line-up: After getting immense response from the latest FFO of CPSE ETF, the government is likely to come out with more of the same in the financial year 2017-18.
Integration of cash and derivative market: The government is all ready to form an expert committee to integrate equity and derivative markets.
Preference of financial sector: it has been told by the FM that the government is committed to grow financial sector through stronger institutions.

Other interesting facts of FY 2016-17
Out of 4 crore salaried individuals, only 1.74 crore of them filed the filed the tax returns. Also, out of 5. Crore business professionals, only 1.81 crore of them had filed the tax return which feels really sad to know.
Total of 13.94 lakhs companies are there out of which only 5.97 lakhs company have filed their tax returns. Out of these 5.97 lakhs only 28000 of them declared profits between Rs 1 crore and Rs 10 crore.
Out of total 3.97 crore individuals, 99 lakhs of then earn less than Rs 2.5 lakhs annually, 1.95 crore earn between Rs 2.5 lakhs to Rs 5 lakhs and 56 lakhs take home between Rs5 lakhs and 10 lakhs. In a year, only 24 lakhs people earn more than 10 lakhs.
Only 1.72 lakhs people are showing their income more than Rs 50 lakhs per year.
2 crore Indian people went to abroad last fiscal. India is largely a tax non-complaint society.
Affect of Demonetization
After demonetization, 1.09 crore accounts received deposits between Rs 2 lakhs – Rs 80 lakhs and 1.48 lakhs account received more than Rs 80 lakhs. The finance minister said that these accounts would be specially surveyed and transactions would be studied.
Tax administration

GST: preparedness of IT system on schedule
Exempt FPI category 1 and 2 investors from indirect provisions
Time period of revising tax return reduced to 12 months
Real estate: to make changes in capital gains tax
Start-ups: Relaxing holding rules
Corporate tax rate: MSMEs' rate (annual turnover less than Rs50crore) reduced to 25%
LNG: Reduce customs duty to 2.5%
Limit of cash donation for charitable trusts cut to Rs2,000
Fiscal Management

Revenue deficit for FY18 at 1.9%
Digital Economy

AADHAAR Pay to be launched for people who don't have mobile phones
Financial sector

FDI policy: FIPB to be abolished
Commodities market: panel to study legal framework for spot and derivative market
Pradhan Mantri Mudra Yojana: Lending target at Rs2.44 trillion