Market rating of 40/100 implies a High risk high return. Investors can Avoid, however active risk seekers can try.
Current Market premium is Rs. 17/- to Rs.19 /-
Dilip Buildcon: Building roads
Incorporated in 2006, Dilip Buildcon Ltd is Bhopal, MP based Engineering, Procurement and Construction (EPC) contractor focused on road projects in India.
Company's core business is undertaking construction projects across India in the roads and irrigation sectors. Dilip Buildcon is specialize in constructing state and national highways, city roads, culverts and bridges. Company is expanded into the irrigation and urban development businesses.
In last 5 years Dilip Buildcon completed the construction of 51 road projects in the states of Madhya Pradesh, Gujarat, Himachal Pradesh, Rajasthan and Maharashtra with an length of 5,858.49 lane kms. Company is owner of the one of the largest fleets of construction equipment in India with over 6,604 vehicles. Company is also one of the largest employer in construction sector with around 18,000 employees.
Issue Detail:
Issue Open: Aug 1, 2016 – Aug 3, 2016
Issue Type: Book Built Issue IPO
Issue Size: Rs 430.00 Cr
Face Value: Rs 10 Per Equity Share
Issue Price: Rs. 214 – Rs. 219 Per Equity Share
Market Lot: 65 Shares
Listing At: BSE, NSE
How shares may get allotted ?
50% shares may be allotted in QIB, 15% in HNI and 35% in retail category.
The Promoters:
Dilip Suryavanshi,
Seema Suryavanshi,
Devendra Jain &
Suryavanshi Family Trust.
Dilip Suryavanshi and Devendra Jain will be selling 1,136,364 shares in Dilip Buildcon IPO while BanyanTree Growth Capital will sell 7,954,545 shares. Following the IPO, BanyanTree Growth Capital's stake in the company will fall to 2.95%. BanyanTree Growth Capital made its investment in February and March 2012.
Lead Managers :
Axis Capital Limited ,JM financials, PNB Investment Services & IIFL Holdings Limited
Registrar to IPO
Link Intime India Private Ltd  ,Mumbai
Objects of the Issue:
Prepayment or scheduled repayment of a portion of term loans (around Rs 202.38 crore), availed by the company;
To meet working capital requirements; (around Rs 200 crore)and
General corporate purposes.
The company will not receive any proceeds from the offer for sale.
The businesses of the company are spread across 2 major segments; the construction segment and infrastructure development. The construction business undertakes projects across India in the roads and irrigation sectors. Here, DBL specializes in constructing state and national highways, city roads, culverts and bridges. Under infrastructure development business, DBL undertakes building, operation and development of road projects on a Built Operate Transfer (BOT) basis with a focus on annuity projects.
As of March 31, 2016, the company has an order book of Rs 10800 crore, consisting of 50 third party road EPC projects (70% of total order book), 6 of its own road BOT projects (15%), 3 irrigation projects (7%), 1 mining project (1%), 1 cable-stayed bridge project (5%) and 3 urban development projects (3%).
Over FY12-16, DBLs order book multiplied 4 times owing to strong business development activities. The higher order book has been followed by strong execution with consolidated revenue and operating profit recording a CAGR of around 38% and 39% respectively during FY12-16 period. The Government contracts account for 76.27% of the total order book as on March 31. 2016.
DBL is considered as the largest client of HPCL, BPCL & IOC for sourcing bitumen.
The company has current portfolio of completed 12 projects of which only one is on toll basis, 3 on annuity basis, 3 are currently being undertaken on hybrid annuity basis model and balance projects are on annuity plus toll basis. DBL has invested over Rs 370 crore as equity in operational projects and earns an annual annuity income to the tune of Rs 207 crore and collects toll over Rs 20 crore annually. BOT projects accounted for only 14.65% of total order book as of March 31, 2016.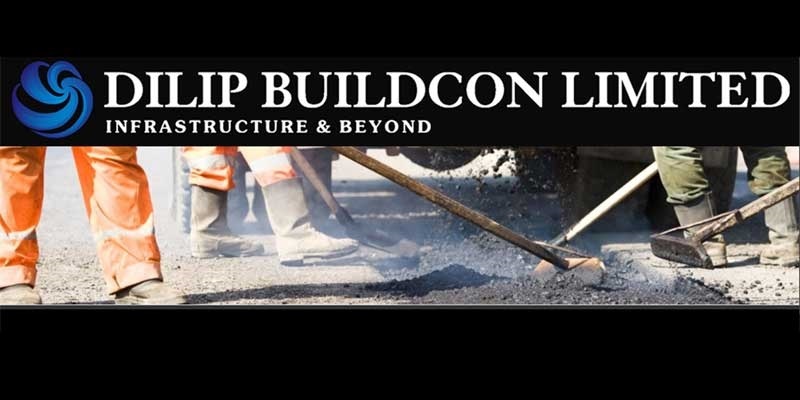 The company has completed of over 36 EPC and 11 BOT projects in last five years and is currently pre-qualified to bid for BOT projects and EPC projects with a contract value of up to Rs 2140 crore & Rs 1250 crore respectively. The significant increase in pre-qualifications has helped DBL to increase its target market size and maintain the growth momentum of its order book.
DBL maintains a modern equipment fleet of 7,345 vehicles and other construction equipment from some of the world's leading suppliers such as Schwing Stettar, Metso, Wirtgen and Vogele.
Positive
Strong revenue growth of 58% CAGR  in last 5 years till FY15.
Excellent execution track record through strong operating systems and controls
Strong financial performance and credit profile
Awarding of road construction projects under EPC basis by the Government is likely to pick up significant pace going forward. Over the next five years, National Highway Authority of India (NHAI) is expected to award more than 22,500 km of projects through EPC route, as BOT projects are losing favour.
Overall investments in road projects is expected to grow by 2 times to Rs 86000 crore during FY 2016-FY 2020 as compared to FY 2010-FY 2015.
State governments are also increasingly focusing on improving state roads and thus whole pie of awards of orders will increase going forward.
Further, NHAI's focus on ensuring 80% availability of land for EPC contracts at time of award will facilitate faster execution.
DBL generates one of the highest operating margins and has the highest Return on Equity (ROEs) of around 20% among the comparable peers. This is primarily attributable to high usage of technology, geographic clustering of projects, bulk procurement at competitive prices and usage of modern equipment. On average, the EBITDA margins stand at close to 22% levels which are higher than many other players in the listed space.
The company has a healthy track record of early completion of projects and has received an early completion bonus to the tune of over Rs 220 crore in the last four years.
Negative
Margins are on declined mode year on year. Profits for FY12,FY13,FY14,FY15 are 9.1%,12.5%,7.7%,3.2%
There are outstanding criminal proceedings pending against the company, its promoters, directors and employees.
MP (DBL's home state) earlier used to account 80% of total order execution 5 years back. DBL has already expanded in 12 states across the country and currently is executing over 64 projects in different states. But MP still accounts for 40% of its total order.
DBL is required to pay over Rs 650 as equity commitment over the 3 years for 6 under construction projects, which has to be met through internal accruals. Any inability to improve its cash flow generation hereon may put pressure on balance-sheet and funding of equity will be difficult through accruals.
The company had negative cash flows from operations in FY'16, mainly owing to consistent rise in working capital requirement and interest cost (due to ballooning of loans). Higher-than-industry receivable and inventory days (126 days) result in industry-leading cash conversion cycle.
The advantage derived from the higher operating margin of more than 22% is lost due to higher interest costs, which accounts for more than 10% of top line as compared to around 1-3% of its competitors.
The company's consolidated debt stands at Rs 3221 crore as of 31 March 2016. Consolidated debt equity ratio stands at around 3.2 times as on that date.
Performance
The company has (on a consolidated basis) reported turnover and net profit of Rs. 1926.87 cr. / Rs. 241.29 cr. (FY13), Rs. 2401.59 cr. /Rs. 185.69 cr. (FY14), Rs. 2768.51 cr. / Rs. 87.66 cr. (FY15) and Rs. 4348.98 cr. / Rs. 196.66 cr. (FY16).
Thus although its top line has shown improvement, its net declined for FY14 and FY15. This is attributed to higher expenses for financial cost and provisions for depreciations due to investments in equipments in FY14 and FY 15.
Its finance cost increased from Rs. 115.36 crore in FY 13 to Rs. 514.21 crore for FY16. Similarly its depreciation provisions stood higher from RS. 75.60 crore for FY13 to Rs. 284.13 crore for FY16. As the company will repay its high cost debt, it is expecting major savings in finance cost. For last five fiscals it has reported 36.3% CAGR in top lines and 32.5% in EBITDA. If we attribute the latest earnings on the fully diluted equity post IPO then asking price is at a P/E of around 15 which is just at or around same level compared to its peers.
Valuations
At higher price band of Rs 219, DBL is being offered at a P/E of around 15.2 times its FY'16 earnings. Comparable companies like KNR Constructions, PNC Infra, J Kumar Infra and MBL Infra are trading at P/E range of 6.4 to 17 times their FY 2016 consolidated adjusted EPS.
Investment Stretagy
Market rating of 40/100 implies a High risk high return. Investors can Avoid, however active risk seekers can try.
Current Market premium is Rs. 17/- to Rs.19 /-
DISCLAIMER
No financial information whatsoever published anywhere here should be construed as an offer to buy or sell securities, or as advice to do so in any way whatsoever. All matter published here is purely for educational and information purposes only and under no circumstances should be used for making investment decisions. Readers must consult a qualified financial advisor prior to making any actual investment decisions, based on information published here.