About the Company
Founded in 1949,Delhi headquartered Dr. Lal PathLabs Limited is in the business of diagnostic and healthcare tests in India. The Company has developed a national network consisting of its National Reference Laboratory in New Delhi, 163 clinical laboratories, 1,340 patient service centers and more than 5,000 pickup points .
The Company offers 3,368 diagnostic and related healthcare tests.Diagnostic and Healthcare Test is the fastest growing segment in Indian Heathcare sector and the Company is well-positioned in the said segment. The company provides services to individual patients, hospitals and other healthcare providers and also to corporate customers.
In the year 2014-15, the company had earned total income of Rs. 640 crores and net profit of Rs. 87.97 crores.
This is the first IPO of a Diagnostic company and hence is expected to catch fancy of Institutional investors as well as Retail investors and may pave the way for others who have been waiting in the wings ( SRL and Thyrocare ) SRL, a subsidiary of Fortis Healthcare Ltd, had previously filed its documents for an IPO in 2011. Then owned by billionaire brothers Malvinder and Shivinder Singh in their private capacity, the firm was brought under their public listed hospital chain Fortis Healthcare.

Issue Particulars :
Issue Duration : Dec 8, 2015 – Dec 10, 2015
Issue Size: 11,600,000 Equity Shares of Rs. 10
Issue Size: Rs. 626.40 – 638.00 Crores
Face Value: Rs. 10 Per Equity Share
Price Band : Rs. 540 – Rs. 550 Per Equity Share
Market Lot: 20 Shares
Listing proposed at : NSE & BSE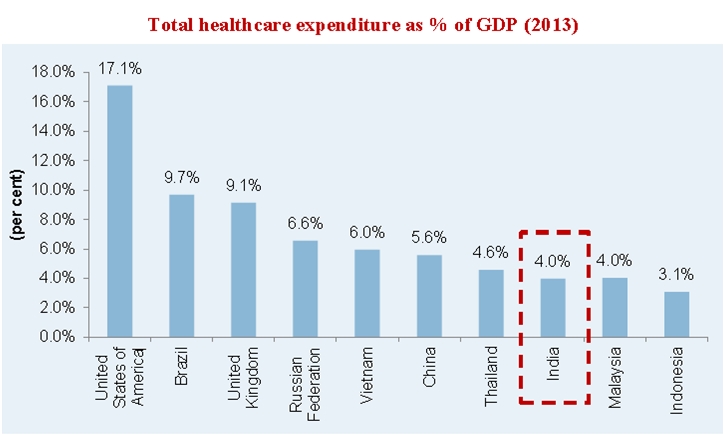 The Promoters of the company :
1. Dr. Arvind Lal
2. Dr. Vandana Lal
3. Eskay House
The object of the Offer :
To obtain the benefits of listing the Equity Shares on the Stock Exchanges

Lead Managers :
Citi Group Global and Kotak Mahindra Capital Company
Discussion relating to Valuation and Price Band :
EPS : for the year ended on March 31, 2015 Basic Rs.16.53For the six months ended September 30, 2015, the basic EPS (not annualized) was Rs. 5.90 and the diluted EPS (not annualized) was Rs 4.47.

Book Value : As on September 30, 2015, Book Value was Rs. 61.78 per Equity Share on a consolidated basis and Rs. 57.77 per Equity Share on an unconsolidated basis.
The offer for share at upper price band of Rs. 550 is at PE multiple of 35 on the basis of estimated EPS of Rs. 19.25 for the year 2015-16.

Positive
Business model focused on the patient as a customer and an established consumer healthcare brand associated with quality service, in a market where patients generally choose their diagnostic healthcare service provider.
Attractive financial performance ,financial profile and return on investment capital.
Experience leadership team with strong industry expertise and successful track record.

Negative
Intense competition from major players such as Fortis,Metropolis and Thyrocare and small independent Laboratories those exist in every nook and corner of country.
The diagnostic service industry is faced with changing technology and new product introductions.
Conclusion / Investment Strategy
As this is the first company under consumer healthcare diagnosis services sector having established brand and has no listed peers to compare with, it may enjoy the benefit of first mover of the sector and hence may attract fancy of investors. Although it being an expensive offer, moderate investment for short to medium term may be considered.