Now a days loans are available for almost everything from education to travel & car to home, every one of us gets number of loan enquiry calls from various banks or finance companies. Those who consider loan as first option should just to determine the total EMI calculation & those who get in to these  details, analysis it, certainly then reconsider their decision of loan  or to minimize loan amount.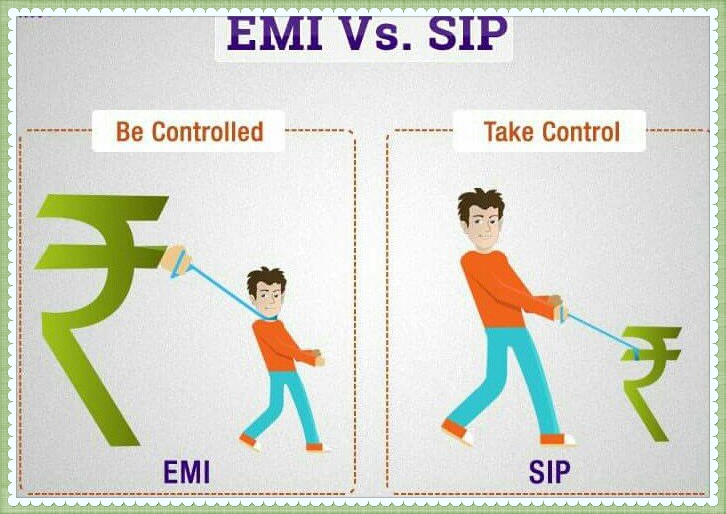 Nobody can deny the importance of loan for very expensive purpose like home, but with little advance planning we can minimize requirement of loan if not eliminate it 100% & should  avoid for education, consumption loan or car loan. Why?.  So first let's understand EMI concept.
Arithmetic of EMI
Equated Monthly installment is a common way of loan repayment which includes principal & interest. Let us understand it with example. Suppose a person takes a loan of Rs:-30,00,000/- for the tenure of 20 year's & 30 years at 9.4% its EMI calculation will be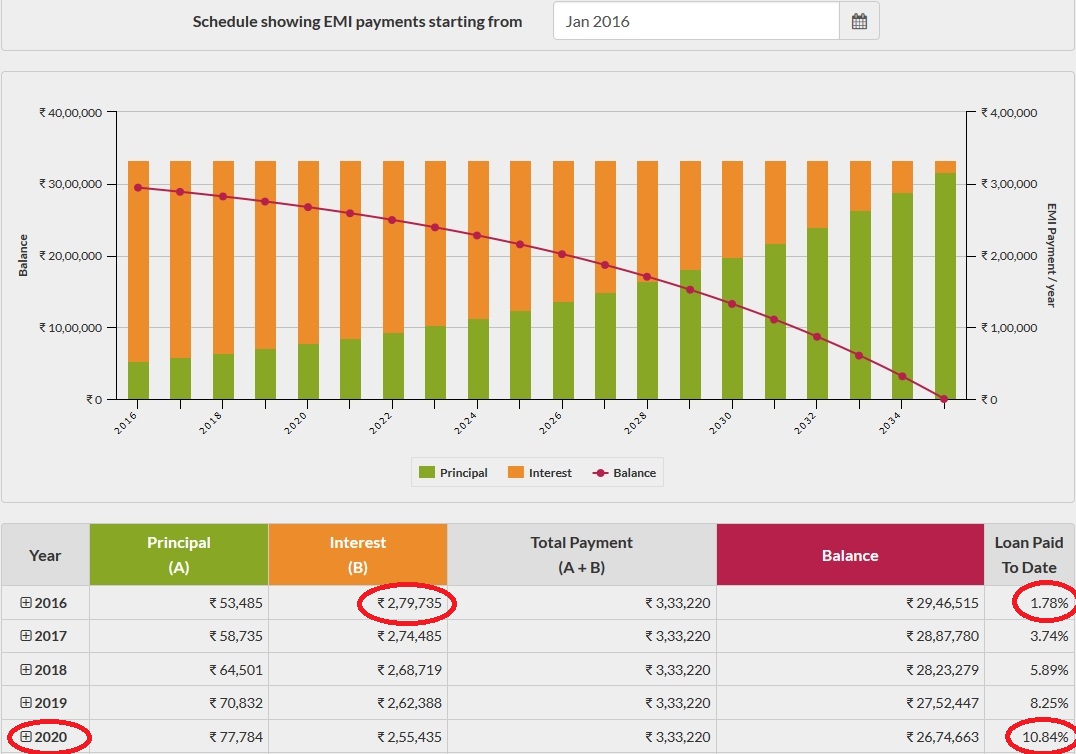 | | | |
| --- | --- | --- |
| Loan Amount | 30,00,000 | 30,00,000 |
| Interest rate | 9.4% | 9.4% |
| Period | 20 years | 30 years |
| EMI | Rs:-27,768 | 25,007/- |
| Gross Amount | Rs.66,64,397/- | Rs.90,02,533/- |
| Gross Interest payment | 36,64,397/- | 60,02,533/- |
Amount of repayment varies with the loan tenure & in initial stage of loan, repayment interest component constitute larger part of EMI & small portion of principal repayment, which  gradually gets reverse. As loan repayment proceeds interest component of the EMI comes down & principle amount becomes major.
Invest in your Child's Dreams: Best Investments for your Child's Education
Above table help to understand that more than 55 % (For 20 yrs Tenure ) And 67% ( For 30 yrs Tenure ) of the principle amount we make a payment of interest. For further detail analysis borrower should ask for the loan amortization of payment schedule contains month wise interest & principle amount  in tabular form till completion  loan tenure. However it is possible for the fixed interest rate borrower & not for the flexible interest rate as their interest rates is bound to vari  which is determine by the market. In such circumstances how loan can be the first choice for any person.
Instead of it why don't we consider the other option? Why don't we incorporate some planning in our life for any major purchase to fulfill our dreams through our own money/ investment?
IS IT REALLY POSSIBLE? The answer is "YES" & I have done it for my several clients. Its way is through SIP. Let me explain  "HOW?"
Capital market returns are always remains at higher side than any other form of investment. But without proper knowledge it is not a right option to invest in it & instead better to opt the route of mutual fund. There are two ways in investing in the mutual funds  one is investing a lump sum amount at one stroke & another way a regular monthly installment called Systematic Investment Plan i.e. SIP. It is a regular investment of specific amount in a mutual fund scheme.
Arithmetic of SIP.
Suppose a person starts his sip with as small amount as Rs:-30000/- for a period of 20 years, with minimum expected rate of return i.e. 12% he will end up with good chunk of money such as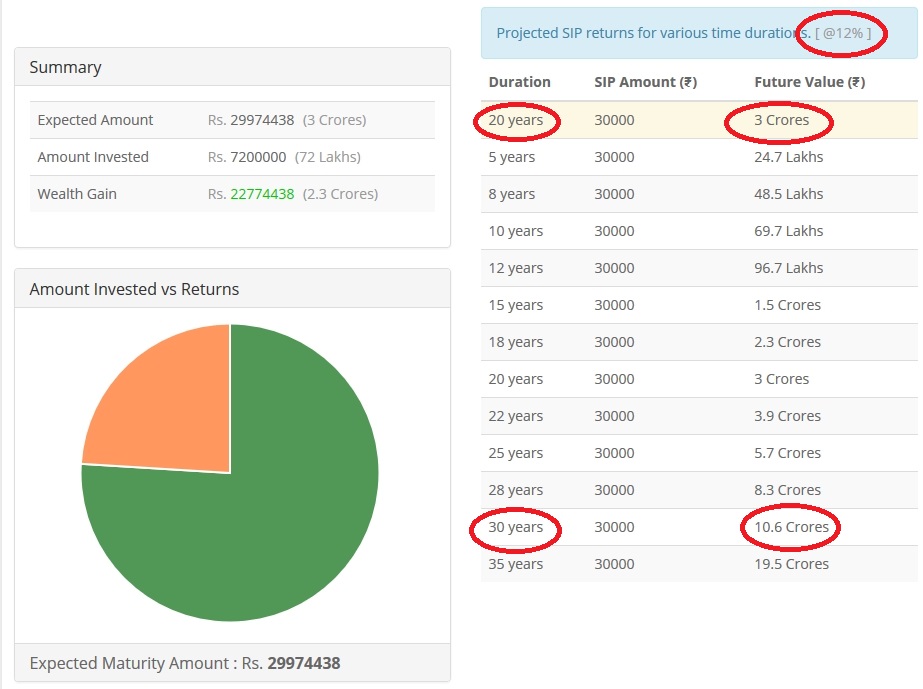 | | |
| --- | --- |
| Monthly SIP Amount | Rs:- 30000/- |
| Period | 20 years |
| Expected rate of return | 12 % |
| Actual investment | Rs:- 72,00,000/- |
| Gross amount at the end of the tenure | Rs:- 2,99,74,438/- ( Rs.3 crore ) |
| Appreciated Amount | Rs:-2,27,74,438/-  ( Rs.2.3 crore ) |
LONG TERM AVERAGING OF EQUITY SIP'S IS RAPIDLY BUILDING WEALTH
Above table makes it clear why I am saying so, Just we need to change our perception. Even a person is required or prefers to take a loan for any reason such as  low interest rate scenario or investment is not ready for the withdrawal due to market condition but he can use that investment on maturity or fair amount of investment appreciation for loan repayment & reduce the tenure of his loan without increasing his EMI. Such lump sum amount deducted from the principal amount ultimately results into reduction of interest. Especially this option is more suitable & profitable for borrower opted for flexible interest rate when interest rate goes up  & collapse the monthly budget.
Beauty of the SIP is that it can be started with even small mount such as Rs:-500/- which may be increase or decrease at any point of time. Even it can be stopped  just by sending a written request to your AMC on completion of minimum mandatory period of sip i.e. 6 months .