Federal open market committee (FOMC) meet has ended up on December 14, 2016 and decides to raise rates by 25 bps and has signed more rate hikes in this year. Fed has convened people in an official manner and tightened labour market and higher inflation expectations for the hiked rates. The prospect of 3 or more hikes in US interest rates next year has sent the dollar to a 14-year high and caused a sell off on most Asian markets.
Since 26th June 2016, the yield on the benchmark 10 year U.S. Treasury note goes up by 10 bps to 2.57% levels, scoring the yields highest close.
Since Trump Victory in November 2016, The U.S. Treasury has increased rates by 70 bps. Fed says that the Standard and Poor's (S&P) 500 index has inrush to record the highest rates.
The Fed's stand on the economy on tightening labour market and higher inflation, which is really not excessive and assures the market step towards buying equities and selling bonds.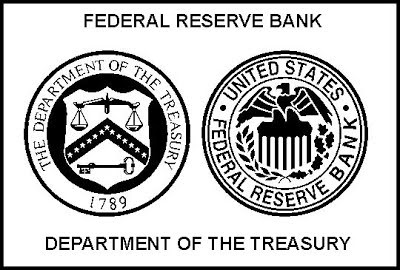 This fad will be there till the last of this year as the bond market had given their safe side to the equities. The RBI has proved its declaration right, in keeping status of interest rates. While Indian economy will benefit from the Fed's stand on economy strength. Bonds are going to be more expensive these coming days.
The Japanese 10 year bond closed at 0.057% yields, which go up by 2 bps on weekly basis. Japanese government bond stay in an upturn by following the directions of U.S. Treasury since US Presidential Elections.
In the policy meet held in September, Bank of Japan has decided to keep its 10-year Japanese government bond yield at 0%. At this particular stage, the Bank of Japan has not conducted any legal progression in the Japanese bond market. Their government is expecting to raise the bond yield from 0% to 1% or somewhat in the range of zero to one percent.
In the monetary policy meeting of the European Central Bank on December 8, 2016, they decide to extend their bond purchase program from March 2017 to December 2017. But, has lowered the quantity of purchasing from Euro 80 billion a month to Euro 60 billion a month and this will be starting from the month of April 2017.
As per the data received from UK as on November 2016, inflation rate came in at 1.2% YoY, which is recorded as the highest since October 2014. And UK bond yields goes up by 4 bps on the weekly basis.
Germany 10 year benchmark yield goes down by 3 bps on weekly basis. While the German 10 year bond yields reached its highest peak in January 2016 on Monday, as the investors walked away from their safe side by buying among the highest rising crude oil price that held aloft the expectation of inflation in the public.
Italy bond yields goes down by 8 bps on weekly basis to 1 month underslung after the uni-credit. To remove the banking sector from its position, the largest bank has appealed to sell their share. Portugal bond yield rise up to 25 bps as the market is tensed about the country's finances.
Greece 10 year benchmark bond yield goes high to 8 bps after the debt relief given by the German finance minister.
Prominent economies 10 year benchmark bond yields had get heterogeneous the last week. South African bond yields goes up by 14bps. Russia 10 year bond yields fell by 17bps as price of oil goes on rising after Russia joined the Organization of the Petroleum Exporting Countries (OPEC) to cut down the production of oil.
India's 10 years bond yields remained constant. Indonesia bond yields went down by 6bps.
US high yield bond yields decreased to 28 bps and Euro zone high yield bond yields went down to 26 bps in the previous week.
Weekly global bonds yields movement