If you had invested Rs. 1 lakh in gold in 1979 then today its worth is Rs. 30.26 lakh…. while on the other hand, if you would have invested the same amount Of Rs.1 Lakh in equity then today its worth of Rs. 3.1 cr…..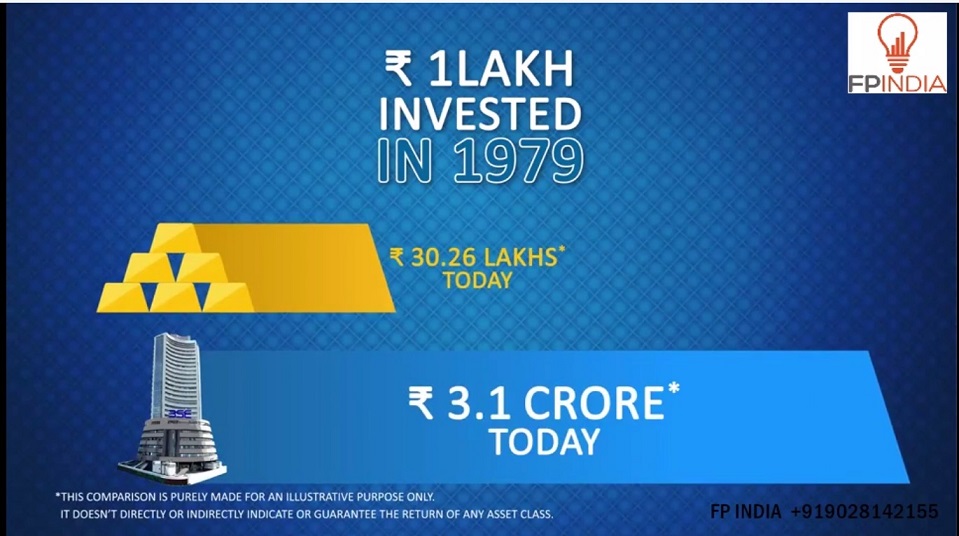 Equity vs Gold ( Video )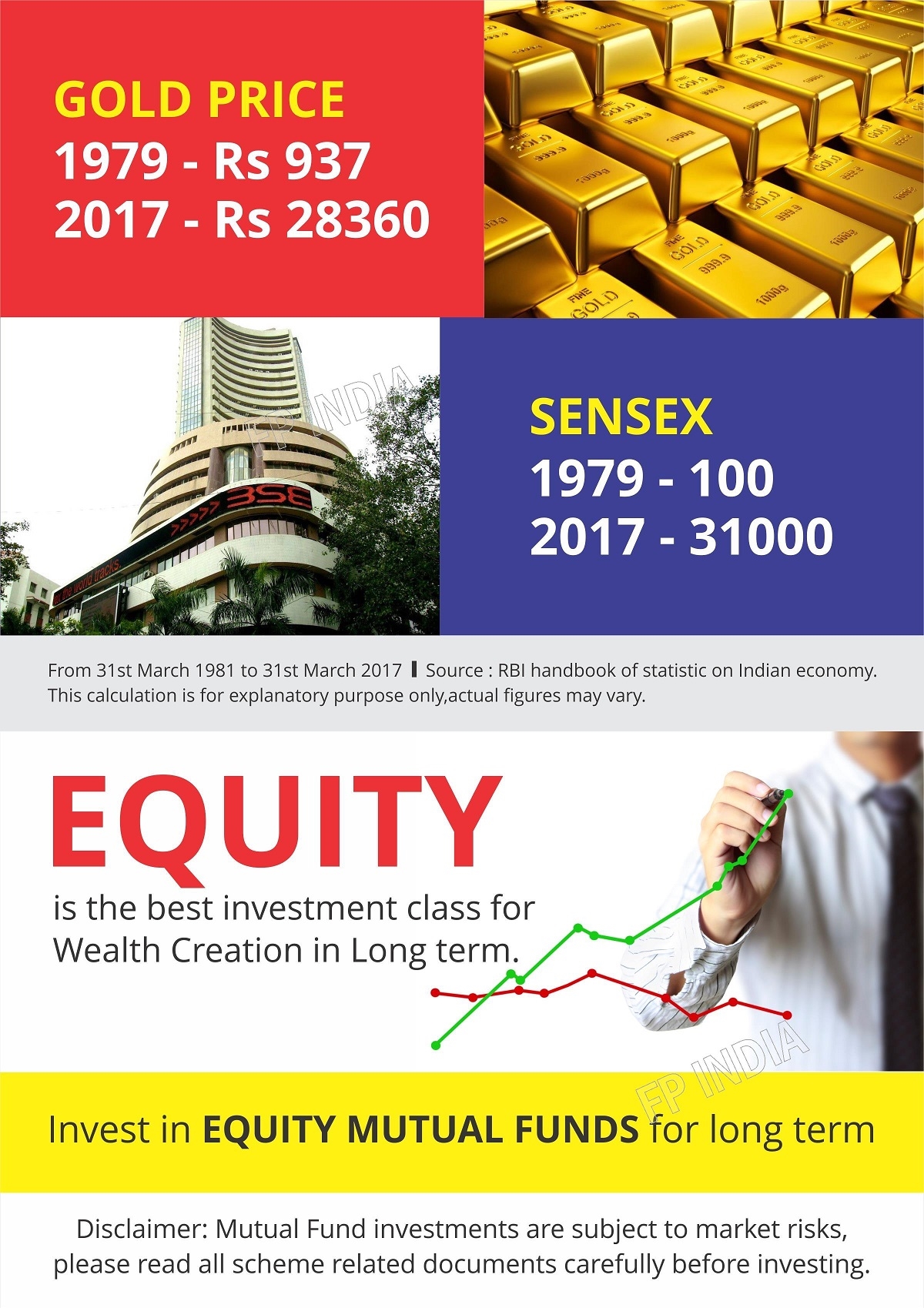 DISCLAIMER
No financial information whatsoever published anywhere here should be construed as an offer to buy or sell securities, or as advice to do so in any way whatsoever. All matter published here is purely for educational and information purposes only and under no circumstances should be used for making investment decisions. Readers must consult a qualified financial advisor prior to making any actual investment decisions, based on information published here.