Here is a sector-wise snapshot excerpted from a recent Nomura report on GST on how the bill is likely to impact various sectors and stocks.
AUTO
Largely positive for demand as it will lead to 10-17% fall in vehicle prices, assuming 18% GST rate.
Margin benefits to accrue for tractors as they can claim set-off against taxes paid on input. Organised battery and other spares segment would become more cost competitive and gain market share.
Stock Impact: Positive for Maruti Suzuki, Hero MotoCorp, Exide, Amara Raja, Eicher Motor, Mahindra & Mahindra, Bajaj Auto. Negative for Ashok Leyland
FMCG
We view implementation of the GST at a standard rate of 17-18% as positive for stocks in the household and personal care space as the effective tax rate reduces by around 200-500 basis points (bps), apart from reducing warehousing and logistical requirements. We expect companies to absorb these benefits and one should see a one-time margin expansion for companies having a leadership position or a presence in niche and underpenetrated categories.
However, certain negative elements do exist in the terms of working capital for retailers, and additional tax rates for jewellery manufacturers and cigarette manufacturers is negative for companies in that space.
Stock Impact: Positive for Hindustan Unilever, Emami, Godrej Consumer. Negative for Titan, Bata, ITC
LOGISTICS
The GST would lead to the elimination of the CST and inter-state VAT arbitrage possibilities. This will lead to consolidation of warehouses and increased efficiencies in the logistics chain. Overall we expect significant reduction in logistics costs across the value chain. 3PL/4PL logistics service providers are expected to gain market share on improved margins as a result of lower trucking costs.
Stock Impact: Positive for Container Corporation of India, Adani SEZ, Gujarat Pipav Port (positive in longer term)
INFRASTRUCTURE
Clarity on works contract taxation is the key benefit for companies like L&T involved in the EPC space. This is expected to eliminate litigation and multiple and varying taxes across states. Further, GST eliminates the need to distinguish between sales and services, a cause of many litigations.
Stock Impact: Positive for Larsen & Toubro (L&T)
CONSUMER DURABLES
GST will benefit consumer durables companies more from the improved logistics and the shift from unorganised to organised. Direct benefits of up to 200-300bps in cost savings may also occur as a result of GST subsuming state and central taxes as well as availability of full input tax credit on service tax pay-outs on advertising. However, we expect that a significant portion of the direct benefits will be passed on the end consumer due to a highly competitive market.
Stock Impact: Positive for Voltas, Havells, Crompton Greaves
E-COMMERCE
We think that the GST is largely mixed to marginally negative for ecommerce companies given 1) it could lead to significant increase in compliance cost especially for companies with a larger seller base and 2) a possible deterrent for smaller sellers to list on the platform given higher WC requirements for sellers and tax deduction at source. For ecommerce companies, we see offsets from 1) reduced working capital requirements, 2) lesser paperwork during transfer of goods interstate and 3) likely reduction in logistics costs from their ability to leverage the hub-and-spoke model more effectively.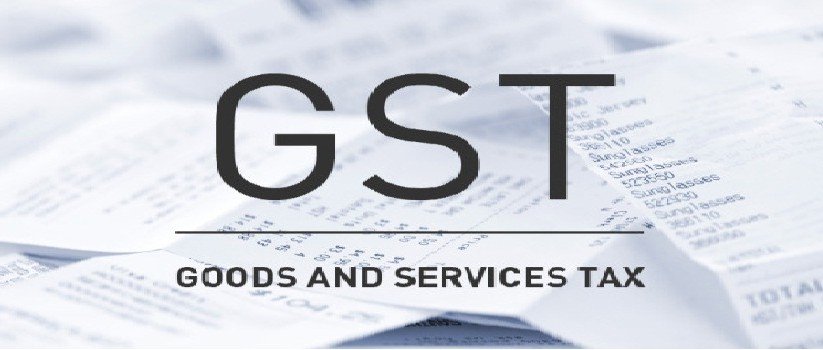 OIL & GAS
Key petroleum products like petroleum crude, natural gas, motor spirit, high speed diesel and ATF have been kept out of the GST regime. For other products, clarity is still awaited. Due to dual indirect tax mechanism, compliance costs are likely to increase.
Stock Impact: Neutral. Do not foresee any meaningful change on oil & gas companies
CEMENT
We expect overall tax incidence on cement sector to decline post GST implementation. Also, the cement sector will also benefit from an expected decline in logistic costs, in our view. While we expect cement companies to pass on the benefits, given that cement demand and plant utilisation levels are picking up, cement companies may retain some of the benefits.
Stock Impact: Positive for most companies
Read also
Invest in your Child's Dreams: Best Investments for your Child's Education
WIND POWER
GST will be negative for WTG manufactures like Suzlon and InoxWind as pressure on developer margins and IRRs may eventually force reduction in WTG prices and hence realizations. The extent of the impact may be up to 10-13% in terms of lower realization. However, in case WTG components make their way into the exemption list, the impact of the GST is largely nullified.
Stock Impact: Negative for Suzlon, Inox Wind
UTILITIES
Exclusion of 'sale of electricity' from the purview of the GST would potentially raise the cost of coalfired electricity & renewable energy for Discoms. Profitability of IPPs selling via medium/long-term PPAs is unlikely to be dented as the cost escalation would likely be a pass- through on account of the 'change in law'.
Stock Impact: Positive for CESC. Negative for JSW Energy
PHARMA
We expect the GST rollout to have a negative impact on the sector as this is likely to increase the indirect tax burden. Our analysis based on a simplified model and assuming 18% GST rate suggests indirect taxes paid by Pharma companies can increase by 60% and MRP (end price to consumer) can go up by 4%. If Pharma companies are to absorb this price inflation, the domestic formulations EBITDA margins could see an impact of almost 20%.
Stock Impact: Negative for Alkem, Glaxo Pharma