The  Company is one of the leading footwear brands in India, with a two-pronged focus on retail and distribution of footwear. It is the second largest footwear retailer in India in terms of number of exclusive retail stores operating under the 'Khadim's' brand, with the largest presence in East India and one of the top three players in South India, in fiscal 2016. It also had the largest footwear retail franchisee network in India in fiscal 2016. Its core business objective is 'Fashion for Everyone,' and it believes that the Company has established an identity as an 'affordable fashion' brand, catering to the entire family for all occasions. As at March 31, 2017, it operated 829 'Khadim's' branded exclusive retail stores across 23 states and one union territory in India, through its retail business vertical. Further, it had a network of 357 distributors in fiscal 2017, in its distribution business vertical.
Khadim India has allocated shares worth Rs 157.5 crore to 13 anchor investors at the upper end of the Rs 745 – 750 price band set for the IPO.
List of Anchor investor
IPO Dates & Price Band:
IPO Open: 2-November-2017
IPO Close: 6-November-2017
IPO Size: Approx Rs. 545 Crore (Approx)
Face Value: Rs. 10 Per Equity Share
Price Band: Rs. 745 to 750 Per Share
Listing on: BSE & NSE
Retail Portion: 35%
Equity: 65,74,093 Shares
Market Lot:
Shares: Apply for 20 Shares (Minimum Lot Size)
Amount: Rs.15000
Allotment & Listing:
Basis of Allotment: 10-November-2017
Refunds: 13-November-2017
Credit to demat accounts: 13-November-2017
Listing: 14-November-2017
Company Promoters:
Siddhartha Roy Burman
Knightsville Private Limited
Khadim India IPO Registrar:
Link Intime India Private Ltd
 Lead Managers:
Axis Bank Limited
IDFC Bank Limited
Objects of the Issue:
The Offer comprises a Fresh Issue by the Company and an Offer for Sale by the Selling Shareholders.
The Offer for Sale
The Selling Shareholders will receive the proceeds of the Offer for Sale. The company will not receive any proceeds from this.
The Fresh Issue
The Net Proceeds from the Fresh Issue are proposed to be utilized towards the following objects:
1. Prepayment or scheduled repayment of all or a portion of term loans and working capital facilities availed by the Company; and
2. General corporate purposes.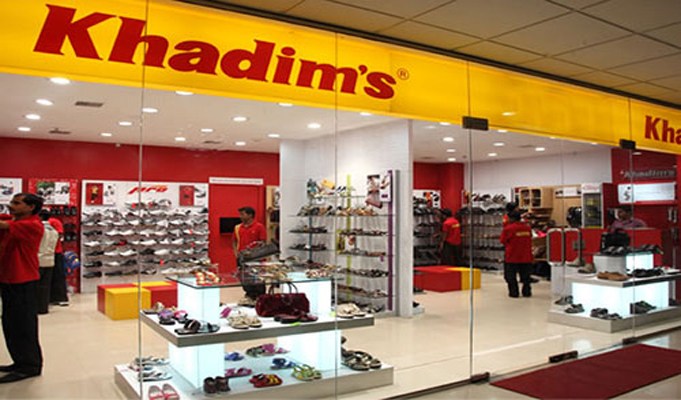 Key Strengths
A leading footwear brand, offering affordable fashion across various price segments.
Strong design capabilities to maintain seasonal trends and leading premiumisation through sub-brands.
A two-pronged market strategy that straddles efficiently across retail and distribution models.
Extensive geographical reach and penetration across East and South India.
Asset light model is leading to higher operating leverage.
Experienced Promoters supported by a professionally qualified, experienced and entrepreneurial management team.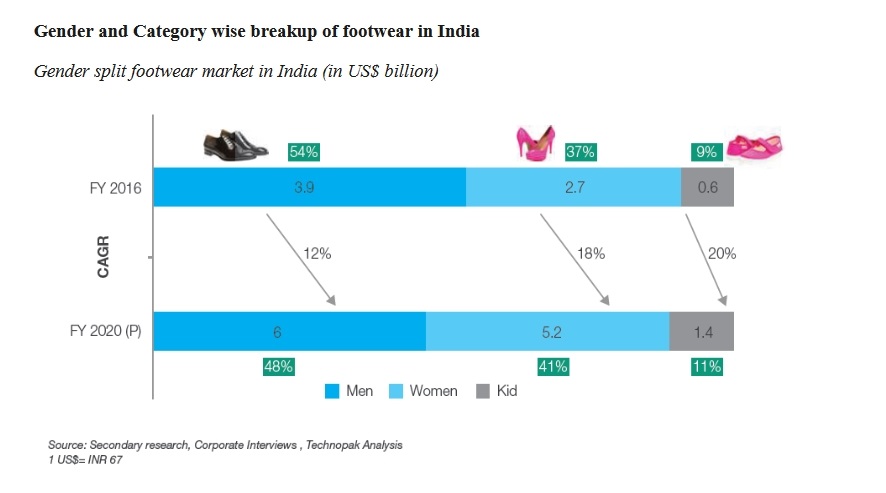 Strategies
Expand its geographical footprint in western India and certain markets in northern India and further penetrate markets in south India
Continue to focus on an asset-light model led growth
Premiumise product offering to increase average selling price and gross margins
Details of Utilisation of Net Proceeds
Pre-payment or scheduled repayment of all or a portion of term loans and working capital facilities availed by its Company.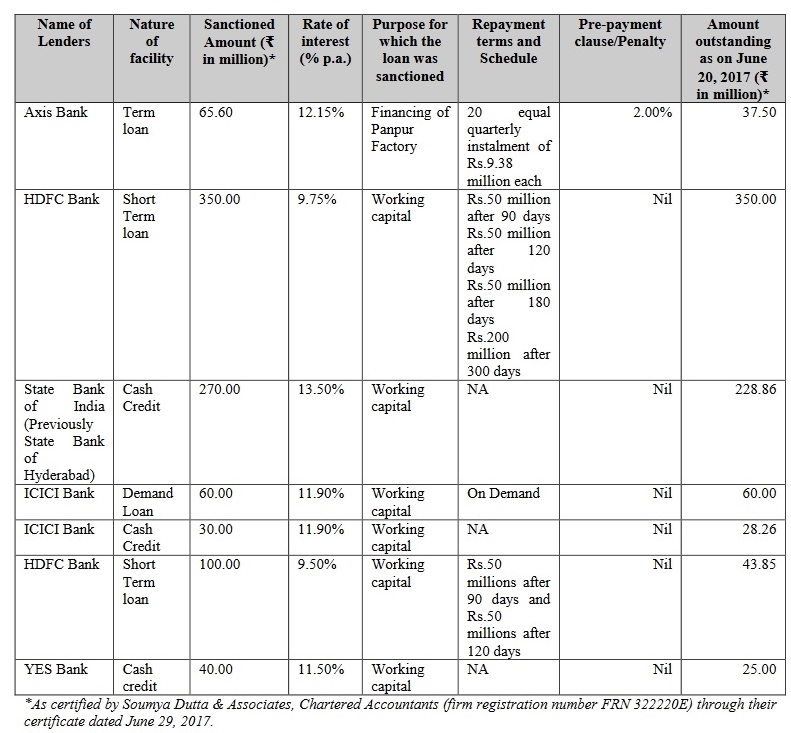 Negative
Khadim is subject to risks associated with expansion into new geographic markets. Any inability to expand into new geographic markets or penetrate existing markets may adversely affect its growth and future prospects.
Any delay or default in payment from its franchisee-operated stores or distributors could adversely impact its profits and affect its cash flows.
Khadim may not be able to obtain sufficient quantities or desired quality of finished products from outsourced vendors in a timely manner or at acceptable prices, which could adversely affect its retail business, financial condition and results of operation.
Khadim rely on its franchisees with respect to its retail business and on its distributors with respect to its distribution business. Any failure to maintain relationships with such third parties could adversely affect its business, results of operations and financial condition.
Khadim's Directors and Promoters are involved in certain legal proceedings, which, if determined against us could have a material adverse effect on its financial condition, results of operations and its reputation.
Khadim cost of procurement of products from outsourced vendors or cost of manufacture of products using contract manufacturers may increase in the future. Any inability to pass on costs to consumers and distributors, may result in a reduction in its margins.
Khadim's inability to maintain an optimal level of inventory in its stores may impact its operations adversely.
Failure to successfully procure raw materials or to identify new raw material suppliers could adversely affect us.
If Khadim is unable to maintain and enhance the 'Khadim's' brand, the sales of its products may suffer which would have a material adverse effect on its financial condition and results of operations.
Any inability to increase its market share in premium products may have an adverse effect on its business, financial condition, results of operations and prospects.
Khadim results of operations may be materially adversely affected by its failure to anticipate and respond to changes in fashion trends and consumer preferences in a timely manner.
Khadim depends on third parties for a major portion of its transportation needs. Any disruptions may adversely affect its operations, profitability, reputation and market position.
Khadim's Promoters will retain a majority shareholding in its Company following the Offer, which will allow them to exercise significant influence over us and may cause us to take actions that are not in the best interest of its other shareholders.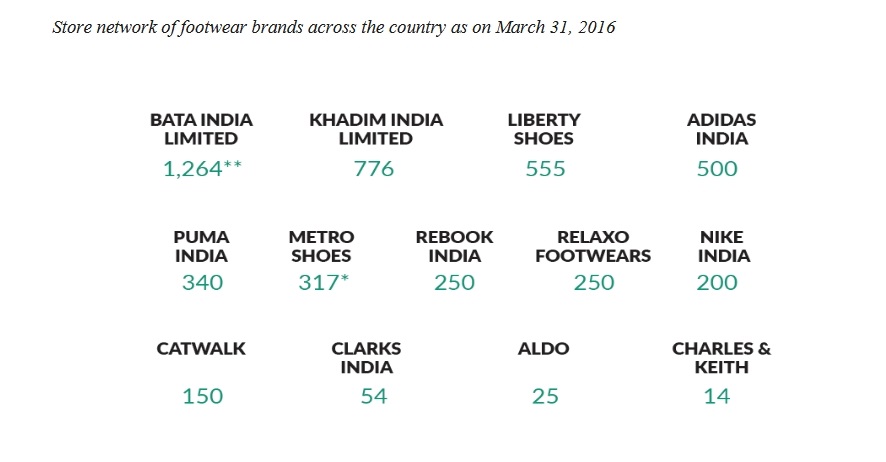 Valuation 
Net sales increased 16% to Rs 621.25 crore and the operating profit margins were up 80 basis points to 10.6% in FY 2017. Net profit jumped 22% to Rs 30.75 crore. .Net sales (net of discount and taxes) of the retail business rose 14% to Rs 456.49 crore and those of the distribution business by 36% to Rs 134.7 crore.
Net sales stood at Rs 178.43 crore and the OPM at 9.3% in the June 2017 quarter. Net profit stood at Rs 7.10 crore. Net sales (net of discount and taxes) of the retail business stood at Rs 124.9 crore, in line with the growth of existing stores and revenue contributions from 28 new stores and of the distribution business was Rs 48.38 crore, primarily from growth in the distribution base.
At the upper band of Rs 750, P/E works out to 43.8 times EPS of Rs 17.1 (on post-IPO equity) for FY 2017. On a comparable basis, Bata India is trading at a P/E of 57.5 times FY 2017 EPS of Rs 13.5, Liberty Shoes at a P/E of 63.6 times FY 2017 EPS of Rs 3.88 and Relaxo Footwear at a P/E of 51.7 times FY 2017 EPS of Rs 10.24.

Grey market premium
Currently Grey market premium is Rs.19/-
DISCLAIMER
No financial information whatsoever published anywhere here should be construed as an offer to buy or sell securities, or as advice to do so in any way whatsoever. All matter published here is purely for educational and information purposes only and under no circumstances should be used for making investment decisions. Readers must consult a qualified financial advisor before making any actual investment decisions, based on information published here.