The year 2016 has come to its end. And it's high time to welcome a new year 2017 with a new start. The same applies to your portfolio. Get a new start to your portfolio with some new inventions, innovations and creativity.
Take your portfolio to equilibrium state
It's the right time to take your portfolio in the stable condition, as the year is going to be over. Doesn't matter if you are a buy-and-hold investor, you also need to maintain your portfolio on a periodic basis. So, you have to recheck your current financial standing, goals, and the implications of economic changes and the important activities or events that took place within a year like marriage, birth of a child, starting a business, getting into a new job, buying or selling property, etc
This will help you to bring your portfolio in a stable condition and will improve your financial well-being.
Why to make it stable?
Investors need to know why it is necessary to re balance their portfolio. Often, certain asset classes will do better than others over a given period of time.
Let's take an example, within the period of last one year your equities could have done a good result but on the other hand, they would be a deep fall in your investment bonds. Suppose, your actual asset allocation in equity be 75% and in bonds be 25% and your end-year allocation be 85% equity and 15% in bonds. In this situation, you may get revealed in an unwarranted risk.
And, if your equity goes down and bonds rises up then, coming year you may have low risk but you'll miss out all the heavy gains in the equity market.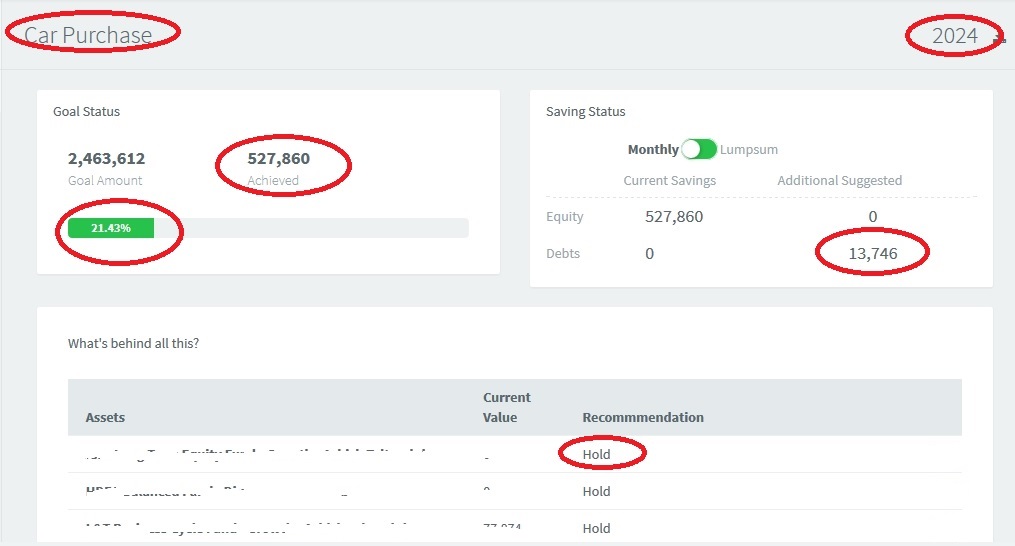 Estimate the influence of latest policies
You must constantly check whether the portfolio is going towards your specified goals or not (which also comprehend the current and the future risk). Try to investigate things related to the impact of economic conditions in the coming year, such as potential interest rate decrease, government's plan to reduce current account deficit and its potential to impact various several asset classes, including fixed deposits, government bonds, corporate bonds, equity market, commodities, real estate, etc… which would keep you up-to-date and you'll be aware of all the new policies which would help to manage your portfolio in an effective manner.
Excellent time to get stabled
Changes are obvious in actual allocation percentage if there is huge instability in the financial markets. So, if you are allocating 20% to a particular asset class it is not often it will swing more than 20-30% beyond that allocation. It will also include trading cost which is concerned to buying and selling of asset classes. In this case, re balancing the portfolio will reduce the potential to zero level and result in positive effects.
Pune's real estate unsold inventory reaches to 2.8 lakhs units
You should re balance your portfolio once in a year. And year end is the best time for it as it becomes wise to consider other year-end strategies such as tax loss harvesting and tax planning for next financial year.
Make sure your investment objectives have not changed in such a way that you need to change your asset allocation. Because changing your asset allocation would be a difficult task and may ruin your portfolio.
So, by re balancing or making it stable, you make peculiar trades to get a lump sum return on your asset allocation.