Ahmedabad based MAS Financial Services is a  Non-Banking Financial Company. MAS Financial offer product and services under 5 categories:
1. Micro-enterprise loans 2. SME loans 3. Two-wheeler loans 4. Commercial Vehicle loans 5. Housing loans. As of September 30, 2016 Company had more than 530,000 active loan accounts and 3,200 Customers.
The Company operated across six States and in Delhi through 119 branches. It also has commission-based direct sales agents (DSA) and has revenue sharing arrangements with some of the dealers and distributors where part of loan default is guaranteed by such sourcing dealers.
The company has been in this business over 2 decades. It has a track record of consistent growth with quality loan portfolio.The company has developed an extensive operational network in Gujarat and Maharashtra. Another important aspect of this company is  Robust credit assessment and risk management framework.
AUM in micro enterprise, two wheeler, Commercial Vehicle and housing loan segments increased at a CAGR of 39.78%, 10.61%, 22.24%, and 56.00% from March 31, 2012 to March 31, 2016, respectively, and AUM in SME loan segment increased at a CAGR of 161.64% from March 31, 2013 to March 31, 2016. As of March 31, 2016 and September 30, 2016, its total outstanding debt including security deposits received from customers (excluding assignment's) was 16,015.31 million and 16,874.25 million, respectively, and its finance cost was 1,423.01 million and 831.24 million, respectively.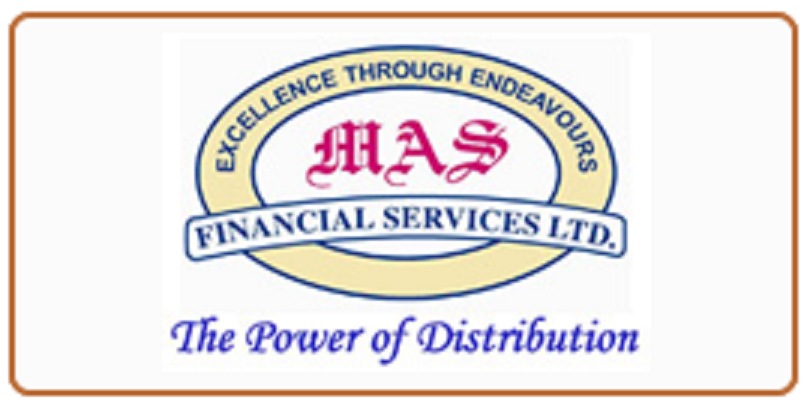 IPO Dates & Price Band:

IPO Open: 06-October-2017
IPO Close: 10-October-2017
IPO Size: Approx Rs. 550 Crore (Approx)
Face Value: Rs. 10 Per Equity Share
Price Band: Rs. 456 to 459 Per Share
Listing on: BSE & NSE
Retail Portion: 35%
Market Lot:
Shares: Apply for 32 Shares (Minimum Lot Size)
Amount: Rs.14688
IPO Allotment & Listing:
Basis of Allotment: 13-October
Refunds: 16-October
Credit to demat accounts: 17-October
Listing: 18-October
Lead Managers:
Motilal Oswal Investments Advisors Pvt Ltd
Registrar to the IPO:
Link Intime India Private Ltd
The promoters :
1. Kamlesh Chimanlal Gandhi
2. Mukesh Chimanlal Gandhi
3. Shweta Kamlesh Gandhi and
4. Prarthna Marketing Private Limited
Objects of the Issue
Fresh Issue
Offer for Sale
Competitive Strengths
Track record of consistent growth with quality loan portfolio.
Diversified product offerings presenting significant growth opportunities.
Access to diversified sources of capital and cost effective funding.
Deep market knowledge through extensive sourcing channels.
Robust credit assessment and risk management framework.
Experienced management team with reputed investors.
Business Strategies
Strengthen marketing and sourcing channels while maintaining stable growth and quality of portfolio.
Expand its product offerings.
Leverage its existing network and customer base to develop its housing finance business.
Leverage technology to foster growth.
Positive
MAS Financial Services has been growing its loan book and it clearly reflects in its revenues which have not dipped in any of the last four years. Growing at an average rate of 26.3%, revenues jumped from Rs. 43.1 crore in FY2013 to Rs. 364.7 crore in FY2017. Profits have also maintained almost the same rate in recent years and as a result, earnings in FY2017 stood at INR68.6 crore. Margins have consistently remained in the healthy range of 16.7% to 19.1% in these years.
The company is on track to excel further as the performance in the first quarter indicates. Profitability in the latest quarter actually shot up to 22.4%, although it is always a good practice to discount the sudden jump in earnings or margins.
It has a wide spectrum of products and this is kind of diversification is positive. Although the company has a high exposure to micro-enterprise loans (accounting for 59.5% of the loan book), this risk is mitigated by low gross NPAs of 1.06%. Net NPAs are even lower at 0.92%.
Another positive development is that loan disbursement in SME and housing loan categories have outpaced the micro-enterprise category, resulting in increasing average loan size.
As of 30 June 2017, MAS Financial Services cost of borrowing stood at 9.05%, as a result of its excessive reliance on short term bank loans. However, this is likely to come down following the IPO as the company will use proceeds to augment its capital base.
Negative
The Company, Promoters, Directors, and its Subsidiary are involved in certain legal proceedings, any adverse developments related to which could materially and adversely affect its business, reputation and cash flows.
MAS Financial Services business operations involve transactions with relatively high risk borrowers. Any default from its customers could adversely affect its business, results of operations and financial condition.
MAS Financial Services extend loans to other financial institutions such as MFIs, NBFCs and HFCs. If there is a default by these financial institutions or if the company are unable to maintain its relationships with these institutions, its business, financial condition and results of operations may be adversely affected.
MAS Financial Services inability to maintain relationships with its sourcing intermediaries could have an adverse effect on its business, prospects, results of operations and financial condition.
The quality of its portfolio may be impacted due to higher levels of NPAs and its business may be adversely affected if MAS Financial Services is unable to provide for such higher levels of NPAs.
MAS Financial Services business requires substantial funds, and any disruption in funding sources would have a material adverse effect on its liquidity and financial condition.
MAS Financial Services inability to compete effectively in an increasingly competitive industry may adversely affect its net interest margins, income and market share.
As part of its business strategy, MAS Financial Services have assigned or securitized a significant portion of the receivables from its loan portfolio to banks and other financial institutions. Any deterioration in the performance of any portfolio of receivables assigned to banks and other institutions may affect its ability to conduct further assignment and securitization and thus adversely impacting its business prospects, financial condition and results of operations.
MAS Financial Services financial performance is subject to interest rate risk, and an inability to manage its interest rate risk may have a material adverse effect on its interest income from financing activities, thereby adversely affecting its business prospects and financial performance.
The recent currency demonetisation measures imposed by the Government of India adversely affected the Indian economy and similar unanticipated measures may adversely affect its business its business operations, financial condition, results of operations and financial condition.
MAS Financial Services business is highly regulated and it may be adversely affected by future regulatory changes.
MAS Financial Services is subject to regulations in relation to minimum capital adequacy requirements and a decline in its CRAR will require us to raise fresh capital which may not be available on favourable terms, or at all. This, in turn, may affect its business, prospects, results of operations and financial condition.
An inability to effectively manage and sustain our rate of growth, or maintain operational efficiencies, may adversely affect its business and it may not be able to increase its revenues or maintain its profitability.
Some of its loans are unsecured and are susceptible to certain operational and credit risks which may result in increased levels of NPAs which may adversely affect its business, prospects, results of operations and financial condition.
MAS Financial Services may not be able to recover its secured loans on a timely basis, or at all, the full value of collateral or amounts which are sufficient to cover the outstanding amounts due under such defaulted loans, its inability to recover outstanding amounts under loans may adversely affect its business.
Valuations

The price band of  Rs.456 – 459 per share and Earnings Per Share (EPS) of 15.33 mean the company is asking for a Price/Earnings (P/E) ratio of 29.94 at the upper end. This is in line with the competition, although some NBFCs are still available at a lower valuation, Shriram City Union Finance Limited – trading at a P/E ratio of 23.75 – being one of them. Nevertheless, valuations of almost financial plays have jumped in recent months and most of its competitors including Capital First Limited, Mahindra & Mahindra Financial Services Limited and Bajaj Finance Limited are quoting at high multiples. This valuation stands to come down if first quarter earnings are taken into consideration but we don't see merit in doing that.
MAS Financial Services' Return on Net Worth (RONW) of 20.65% is on the higher side among its peers and is even better than Bajaj Finance. While this is helpful and may give an impression that pricing is on the lower side, the company is seeking a high valuation on Price/Book Value (P/B) front. On this parameter, the company's valuation is at 6.92 which is higher than Shriram City Union Finance, Capital First, Mahindra & Mahindra Financial Services.
Grey market Premium
Grey market premium is Rs.190/- and Kostak is Rs.400/-
Conclusion
Investment may be considered for short term to medium term.

DISCLAIMER
No financial information whatsoever published anywhere here should be construed as an offer to buy or sell securities, or as advice to do so in any way whatsoever. All matter published here is purely for educational and information purposes only and under no circumstances should be used for making investment decisions. Readers must consult a qualified financial advisor prior to making any actual investment decisions, based on information published here.