The company operates through two segments, namely – 1) matchmaking services and 2) marriage services and related sale of products.
It is the leading provider of online matchmaking services in India in terms of the average number of website pages viewed by unique visitors. Being one of the first companies in providing online matchmaking services in India, Matrimony.com has an early mover advantage among consumers seeking online matchmaking services. It offers a range of targeted and customized products and services that are tailored to meet the requirements of customers based on their linguistic, religious, caste and community preferences.
As of June 30, 2017, the company had a large database of profiles comprising 3.08 million active profiles (being profiles that have been published or logged in at least once during the prior 180-day period), which creates a network effect that attracts more users to register or subscribe through the websites, mobile sites and mobile apps and results in higher customer engagement, which in turn drives monetization of its user base. For FY15, FY16 and FY17, the company had 647,000, 678,000, 702,000 paid subscriptions.
The company has launched marriage services such as MatrimonyDirectory.com, a listing website for marriage-related directory services, including listings for wedding venues, wedding planners, wedding cards and caterers, MatrimonyPhotography.com in Tamil Nadu, Kerala, Andhra Pradesh and Telangana to provide wedding photography and videography services and MatrimonyBazaar.com in Chennai, Coimbatore, Madurai and Trichy to help customers avail wedding-related services such as wedding apparel, venue, stage decorations, photography, make-up, catering and honeymoon packages from various vendors to meet customers' wedding needs. It has also recently launched MatrimonyMandaps.com, a wedding venue discovery platform, to help customers find the right venue for their wedding in Chennai, Coimbatore, Madurai and Trichy in Tamil Nadu, Hyderabad and Secundrabad in Telangana, Bangalore in Karnataka and Kochi in Kerala.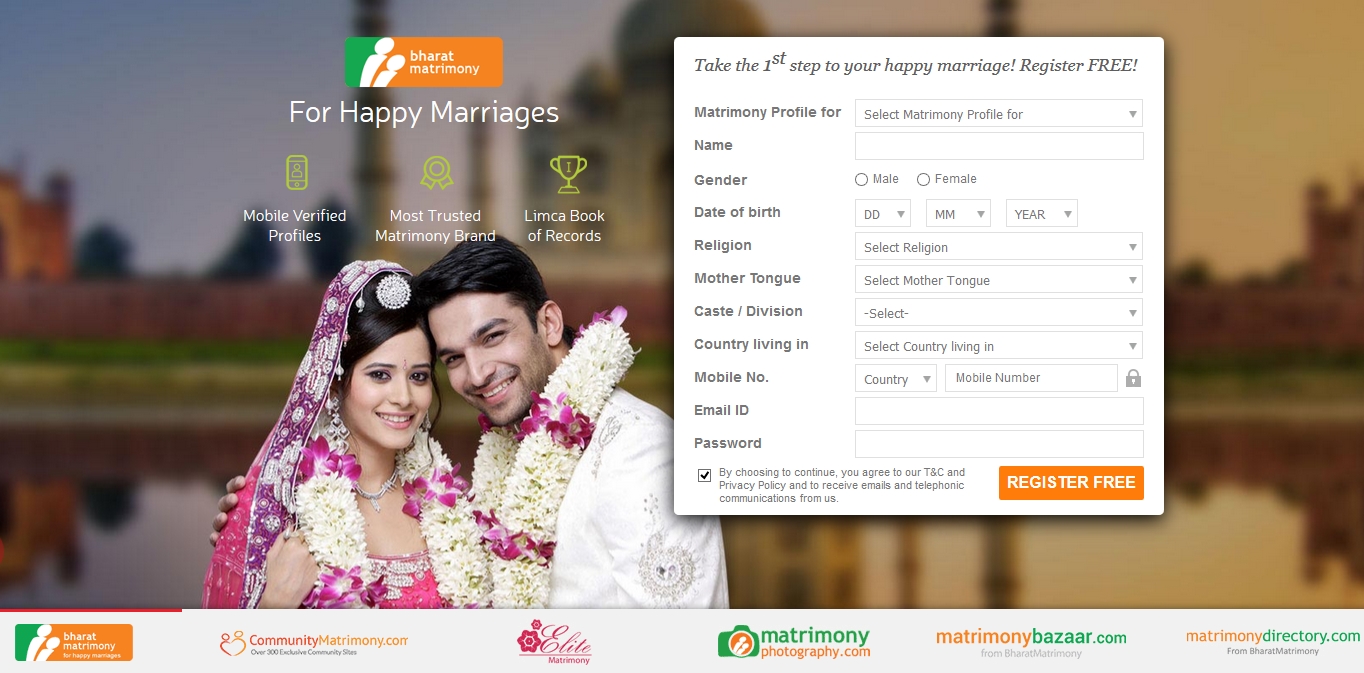 Issue Details
IPO Open: 11-September-2017
IPO Close: 13-September-2017
IPO Size: Approx Rs.500 Crore (Approx)
Face Value: Rs. 5 Per Equity Share
Price Band: Rs. 983 to 985 Per Share
Listing on: BSE & NSE
Retail Portion: 10%
Retail Discount: Rs.98
Total Size: 3,767,254 Equity Shares
Market Lot:
Shares: Apply for 15 Shares (Minimum Lot Size)
Amount: Rs.14775
Amount of Retail Discount: Rs.13305
IPO Allotment & Listing:
Basis of Allotment: 19-September
Refunds: 20-September
Credit to demat accounts: 20-September
Listing: 21-September
Objects of the Issue:
The Offer consists of a Fresh Issue by the Company and an Offer for Sale by the Selling Shareholders.
Offer for Sale
The company will not receive any proceeds from the Offer for Sale.
1. Advertising and business promotion activities;
2. Purchase of land for construction of office premises in Chennai;
3. Repayment of overdraft facilities; and
4. General corporate purposes.
Top 10 share holders

Matrimony already allocates 22,93,277 shares @985 per share to following anchor investors:
Small Cap World Fund 7,64,400
HDFC Prudence Fund 5,80,680
HDFC Capital Builder Fund 81,750
HDFC Growth Fund 1,02,000
Baring Private Equity India 76,153
BNP Paribas Arbitrage 51,370
ICG Q Ltd 1,02,705
Goldman Sachs India Ltd 4,06,095
Threadneedle Specialist Investments Fund 76,755
DB International Ltd. 51369
Industry Outlook
There were approximately 107 million unmarried individuals in India within the marriageable age bracket in 2016, being 18 to 35 years for females and 21 to 35 years for males. It is estimated that approximately 60.5 million marriages will take place in India from 2017 to 2021. Also, it is estimated that as of July 1, 2016, there were approximately 462 million internet users (being individuals of any age who can access the internet at home, via any device type (PC or mobile) and connection) in India, with an internet penetration of 34.80%. The number of internet users in India is expected to reach over 730 million users by fiscal 2020, which would increase the penetration level to approximately 54% of the Indian population.
According to the United Nations Children's Fund, Human Rights Council and ABC News, as of 2016, approximately 88.40% of marriages in India are arranged. Such arranged marriages are largely facilitated by families, friends, community elders, priests or matchmaking agencies. However, increasing the mobility of individuals in Indian society, increasing freedom of choice over key life decisions and the reach, choice, privacy, speed of communication and interaction provided by the online medium provide an opportunity for online matchmaking service providers. The online matchmaking industry is still at a nascent stage and accounts for approximately 6% of marriages in India.
How to Make Yourself Financially Stable While Facing Job Loss?
Positive
1.Large database of profiles and consequential network effect;
2.Micro- market strategy and customized or personalized services;
3.Strong consumer brand;
4.Wide on – the – ground network for customer acquisition and support;
5.Robust technology and analytics; and
6.Efficient business model.
7.Retail investor would get 10% discount on issue price for Rs.98/- per share
Negative
The company relies on telecommunications and information technology systems, networks and infrastructure to operate its business and any interruption or breakdown in such systems, networks or infrastructure or its technical systems could impair its ability to effectively provide its products and services.
If third parties, including its current or future competitors, or its employees can circumvent its protection measures which are put in place for the protection of its database or systematically copy its online content or misappropriate confidential information, its business and reputation would be adversely affected.
Company faces significant competition in its online matchmaking business from Indian companies.
The company may fail to convert free members to paid members or fail to retain its existing base of paid members.
Company Restated Consolidated Summary Statements reflect that it had a negative net worth as of March 31, 2014, 2015, 2016 and 2017 and June 30, 2016 and 2017.
The Company has incurred substantial legal expenses in recent years on account of litigation with Rajan Desai and Real Soft Inc. and its settlement.
Further, Consim USA (or the Company if Consim USA fails to do so) is required to make each Settlement Payment by a certain due date and any failure and/or delay in making the Settlement Payments or failure by its Promoter to comply with the terms of the Inter Se Agreement may materially and adversely affect its business prospects, financial condition, results of operations and cash flows.
If its service platforms are misused, it could lead to user dissatisfaction and discourage the use of its products and services and have a material adverse effect on its business and reputation.
The company is vulnerable to liability for fraudulent activities on its websites, mobile sites and mobile apps.
Privacy and data protection legislation and regulations and public perception concerning security and privacy on the Internet may adversely affect its reputation, business and profitability.
According to the United Nations Children's Fund, Human Rights Council, ABC News, as of 2016, approximately 88.40% of marriages in India are arranged (source: "Arranged/Forced Marriage Statistics–Statistic Brain" Statistic Brain Research Institute, publishing as Statistic Brain. August 16, 2016 http://www.statisticbrain.com/arranged -marriage – statistics ), which refers to marriages that are arranged by people other than the individuals getting married, such as parents, matchmaking agencies, matrimonial sites or a trusted third party. Certain changes in social trends in India away from arranged marriages may lead to a decrease in the number of customers subscribing to its online matchmaking products and services, which will in turn adversely affect its business, prospects, financial condition and results of operation.
The company may be unable to protect its logos, brand names and other intellectual property rights which are critical to its business.
Company Promoter, Subsidiaries, and Directors are parties to certain legal proceedings that, if decided against it or its Promoter, Subsidiaries and Directors could have a material adverse effect on its reputation, business, prospects, financial condition and results of operations.
Selling Shareholders are Bessemer India Capital Holdings II Ltd.,Mayfield XII, Mauritius, CMDB II,Murugavel Janakiraman and Indrani Janakiraman.
Valuation
There is no listed company which provides online matchmaking services, but we can compare with companies providing internet-based services in India like Just Dial and Info Edge. Info Edge operates with naukri.com, jeevensathi.com, 99acres.com, firstnaukri.com, etc.
On the upper price band of Rs 985, the company's P/E works out to 82.7x with FY17's EPS of Rs 11.90, while the P/E of Just Dial is 30.21x. Info Edge incurred losses in FY17 and hence its P/E is not available. EV/EBITDA for FY17 of Matrimony.com, Just Dial, and Infoedge was 36x, 11x and 30x respectively. We see the company has stretched valuations as compared to its peers.
Grey Market
Grey market premium as on today at Rs.150-160 with Kostak at Rs.250-300
DISCLAIMER
No financial information whatsoever published anywhere here should be construed as an offer to buy or sell securities, or as advice to do so in any way whatsoever. All matter published here is purely for educational and information purposes only and under no circumstances should be used for making investment decisions. Readers must consult a qualified financial advisor prior to making any actual investment decisions, based on information published here.