Dream homes turn a nightmare for flat buyers in Pune

A simple analysis of the figures shows that complaints related to the real estate sector constitute almost 80 per cent of the complaints filed both with the state and the National DCGRF in the country.
RITESH Jain (name changed on request) had booked a 2BHK flat in an ongoing project of a prominent builder in Kharadi in 2014. Two years later, he is yet to get possession of his flat. "The agreement that I had signed with the builder had said I would get possession by the end of 2015. The builder keeps on assuring me that I will get the flat soon, but that soon seems to be far away," he says.
Jain, who is paying a hefty house rent, is now thinking of taking legal measures against the builder.
Jain's predicament reflects the situation faced by lakhs of people in the city who are made to run from pillar to post to get possession of their promised flats despite making payments on time.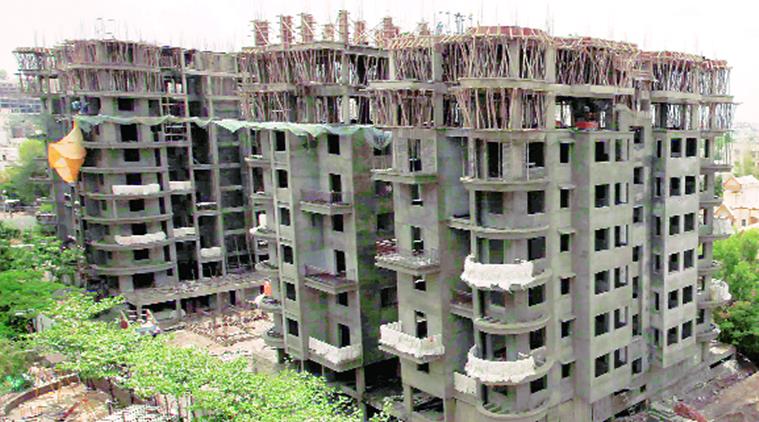 Source : Indian express
Consider this: in the last six years, the Pune District Consumer Grievance Redressal Forum (DCGRF) saw 2,943 cases being filed, of which 1,815 related to the housing sector. This year, of the 306 cases filed with the forum so far, 242 related to the housing sector.
Read also
While Pune's real estate market is known for positive growth bucking the countrywide trend, problems, especially from the consumer side, have also seen a quantum jump. Delay in giving possession of tenements, failure to provide amenities and preventing formation of residents' welfare society are some of the common complaints from consumers.
The figures from the consumer forum, activists say, do not even represent one per cent of the whole problem. Vijay Sagar, member of the All India Grahak Panchayat, a consumer rights body, says that in Pune alone, there are more than 4,000 housing projects affecting more than the 4 lakh flat buyers. "As per the development control rules of the Pune Municipal Corporation (PMC), each flat can house five persons. So more than 20 lakh people are affected in such cases," he says.
Read more at
Dream homes turn a nightmare for flat buyers in Pune