Pune real estate seems to be hit badly by slowdown as demand lowered in the last one year. According to Gera's Pune Realty Report for January – June, 2015, the city has witnessed unsold stocks (inventory with developers for sale) of 280,913 units across 3067 projects from 245,639 homes over 2761 projects in the last one year. The unsold inventory is valued at Rs 48,526 crore. Some of the main reasons for the slowdown include a supply-demand gap.
Gera's Pune Realty Report findings
3,067 live projects tracked after a listing exercise covering a radius of 30 km from Shivajinagar.
Slowdown in price appreciation from 12.47 per cent for June 2012 – June 2013 to 10.03 per cent from June 2013 – June 2014 and down to 3.33 per cent for June 2014 – June 2015.
The Budget Category (where prices presently are below Rs 4,247 per square feet) has seen the highest increase of 125 per cent in unsold inventory from 18,019 unsold units to 40,814 unsold units.
Only 24.55 per cent of the stock added between January 2015 and June 2015 is within PMC limits, indicating that most of the incremental stock is added outside the PMC limits. This will lead to declining revenues by way of development charges and premiums for the PMC.
However, prices will not see any significant correction unless something drastic happens.
Regulatory impact will further push prices up when the time is right (Real Estate Regulatory Act, Maharasthtra Housing Act)
According to the report, the gross stock has significantly risen by 14.36% in the past 12 months with a net addition of 35,324 homes across 306 additional projects, the unsold stock (inventory with developers for sale) in the same period has shown a steep jump of 36.85% from 66,350 homes a year ago up to a record 90,799 homes at present. The unsold inventory is valued at Rs. 48,526 crore in pune.
The value of unsold Flats across the top seven cities of the country at the end of June has been estimated at a whopping Rs 4 lakh crore, with few signs the inventory will be cleared anytime in the next five to seven years. At 7.5 lakh, the number of flats in the mid-priced range is virtually the same as it was at the end of March, this year, which means sales have come to a standstill.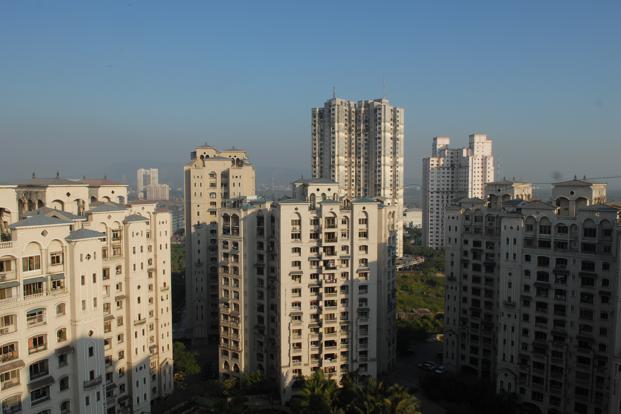 In addition, there are 50,000 luxury apartments, priced at an estimated Rs 1 lakh crore, lying unsold in Mumbai alone. "Developers are now reducing the sizes of the apartments to make them more affordable.
PropEquity estimates there are close to 53,000 unsold apartments priced over Rs 1 crore in the Mumbai Metropolitan Region (MMR) alone. For the remaining seven cities together, this would be over one lakh units.
The number of quarters required to exhaust the current unsold inventory in Guragon, has risen to two years from three quarters in 2012, estimates Bank of America Merrill Lynch. The brokerage believes the absorption rate in Noida today at 3.7% is the lowest in the last eight years. This is because investors who held the housing market seemed to have deserted it given poor visibility on timely delivery.