Japan's Nikkei Hits More Than 18-Year High ( Highest since December 1996 )
Japan shares have had a steady run since October. Support has come from buying by the government's huge pension fund, a weaker Japanese yen and buying by foreigners.
Local investors are also more interested in equities as Japanese bonds are returning low yields.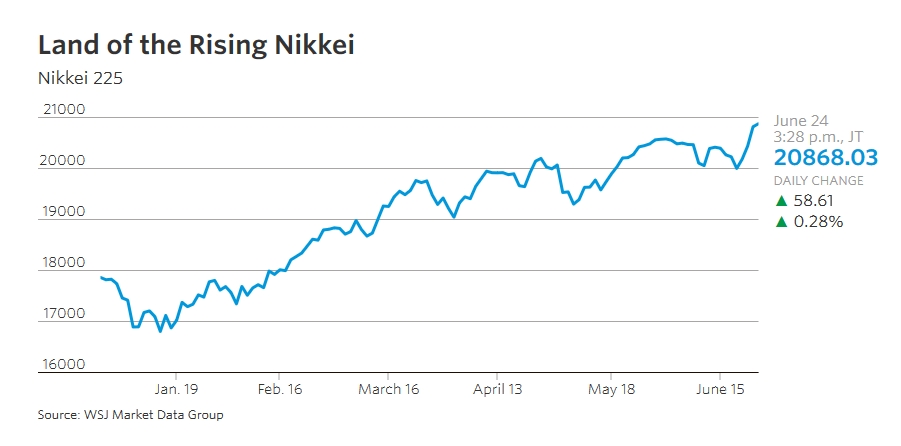 NIKKEI 20,868.03 up 58.61 (0.28%)
1 US Dollar = 124.03 Japanese Yen
1 Indian Rupee = 1.95 Japanese Yen
The BoJ is buying government debt at an annual pace of about Y80tn, suppressing yields and thus encouraging funds to move into riskier assets like shares.
Japanese shares — exporters, in particular — have been buoyed by the weakening yen, which earlier this month fell to its lowest against the US dollar in 13 years amid the Bank of Japan's quantitative easing programme.