Prataap Snacks Ltd. (PSL) an Indore based company is one of the top six Indian snack food companies in terms of revenues in 2016, and among the fastest growing companies in the Indian organized snack market between 2010 and 2016. PSL is present in three major savory snack food categories in India and all its products are sold under the "Yellow Diamond" brand. As of July 31, 2017, PSL had 40 flavors of Chips and extruded snacks and 23 varieties of Namkeen in the market. It is set to launch special snacks for health conscious consumers and also sweet bites in the near future.
Despite operating in the same industry, Prataap Snacks does not directly compete with big players like Frito Lays or Parle. It focuses on underserved smaller markets.
Prataap Snacks raises Rs 143 crore from anchor investors.
The Company has a pan-India distribution network of included 205 super stockists and over 3,400 distributors & is supported by strategically located manufacturing facilities. The company owns and operates three manufacturing plants, one located at Indore and the other two located at Guwahati, in Assam.( Detailed note about this Industry and the company is given in Page-bottom Box.Please study the same) Faering, another PE fund had picked up a 4% equity stake in Prataap Snacks for Rs. 45 crores ( valuing the company for Rs. 1125 crores) but it will not be participating in the IPO.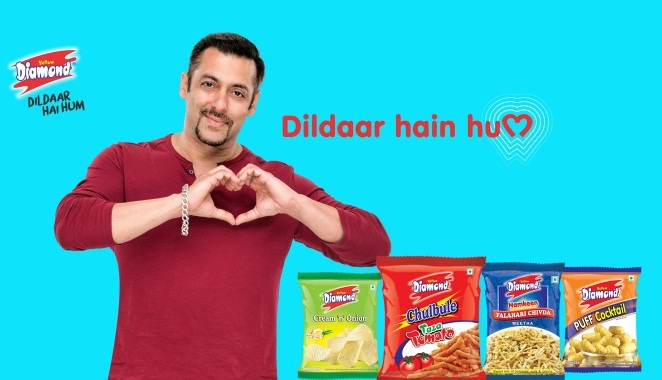 Issue Details:
•    IPO Open: 22-September-2017
•    IPO Close: 26-September-2017
•    IPO Size: Approx Rs. 200 Crores
•    Face Value: Rs. 5 Per Equity Share
•    Price Band: Rs. 930 to 938 Per Share
•    Listing on: BSE & NSE
•    Retail Portion: 35%
•    Equity Shares: 30,05,770 Shares
Market Lot:
•    Shares: Apply for 15 Shares (Minimum Lot Size)
•    Amount: Rs. 14,070
IPO Allotment & Listing:
•    Basis of Allotment: 29-September
•    Refunds: 03-October
•    Credit to demat accounts: 04-October
•    Listing: 05-October
Lead Managers:
Edelweiss Financial Services Limited
JM Financial Institutional Securities Limited
Spark Capital Advisors (India) Private Limited
Registrar:
Karvy Computershare Private Limited
The promoters :
Arvind  Mehta
Amit  Kumat
Apoorva  Kumat
Rajesh Mehta
Naveen Mehta
Arun Mehta
Kanta Mehta
Rita Mehta
Premlata  Kumat
Sudhir Kumat
Swati  Bapna
Rakhi Kumat
Sandhya Kumat
Objects of the issue are:
1.Repayment / pre-payment, in full or part, of certain borrowings (Rs .50 crores )
2 Funding capital expenditure requirements for  expansion including through setting up of new production facility and modernization of existing manufacturing facilities at Indore & Guwahati and contract manufacturing facility at Bangalore (Rs. 72 crores )
3. Investment in subsidiary, Pure N Sure, for repayment / pre-payment of certain borrowings (Rs 24 crores )
4.Marketing and brand building activities ( Rs. 40 crores )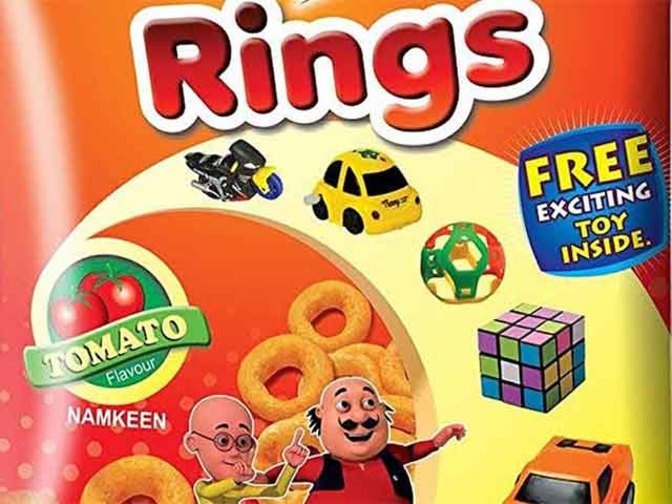 Negative
There are outstanding legal proceedings against its Company, Group Companies, and Directors which may adversely affect its business, financial condition and results of operations.
Any actual or alleged contamination or deterioration of its products or any negative publicity or media reports related to its products or its raw materials could result in legal liability, damage its reputation and adversely affect its business prospects and consequently its financial performance.
Inadequate or interrupted supply and price fluctuation of its raw materials and packaging materials could adversely affect its business, results of operations, cash flows, profitability and financial condition.
A company operate in a highly competitive industry. An inability to maintain its competitive position may adversely affect its business, prospects and future financial performance.
Failure to develop, launch and market new products due to unpredictable consumer preferences may have a material adverse effect on its business, results of operations, profitability, and financial condition.
Failure to effectively manage its future growth and expansion may have a material adverse effect on its business prospects and future financial performance.

PSL's business prospects and results of operations may be adversely affected if any future capacity expansion plans are not successfully implemented.
If PSL fail to maintain and enhance its brand and reputation, consumers recognition of its brands, and trust in PSL, and its products, its business may be materially and adversely affected.
PSL's inability to expand or effectively manage its growing super stockists and distribution network or any disruptions in its supply or distribution infrastructure may have an adverse effect on its business, results of operations and financial condition.
Any disruption in the supply chain could have an adverse impact on its business, financial condition, cash flows and results of operations.
Termination of its agreements with its contract manufacturing facilities may adversely affect its business, results of operations and financial condition.
PSL's procurement operations in relation to potatoes are concentrated in Madhya Pradesh and any adverse developments affecting this region could have an adverse effect on its business, results of operations and financial condition.
PSL's Promoters may cease to be in control of the Company post listing of the Equity Shares pursuant to the Issue.
Stringent food safety, consumer goods, health and safety laws and regulations may result in increased liabilities and increased capital expenditures.
Positive
Deeper penetration in existing markets and explore select new territories.
Expand and modernize our production capabilities.
Increased advertising and marketing activities.
Expand its product portfolio into healthier snacks segment and confectionaries.
Business Strengths
Innovation has driven diversified product portfolio.
Value proposition for consumer.
Strategic supply chain for a pan-India distribution networ.
Successful track record and professional management.
Financials
Prataap Snacks' net worth was close to Rs 238 crore as of March 31, translating into a book value of Rs 102 apiece after issuing the new shares.
At the upper end of the price band of Rs 938 , earnings per share and price-earnings ratio for the year ended March (after issuing new shares) stands at Rs 4.7 and 196 times, respectively. Revenue rose at a CAGR of 27.3 percent and EBITDA increased by 10.4 percent over five years to March.
Net profit showed a negative CAGR of 10 percent, as company's profit fell 63 percent to Rs 10 crore in the year to March due to potato crop-related issues.
Its total debt stood at Rs 101 crore, while the debt-to-equity was 0.4 times. This will further reduce by Rs 40 crore as the company repays part of the debt from IPO proceeds.
The company has reduced its working capital cycle to nine days from 32 in five years to March, and improved its asset turnover ratio to 4.5 times from 2.7 times.
On the upper price band of Rs.938 and on consolidated restated FY17 EPS of Rs. 4.7,P/E ratio works out to 222x. Even based on last 3 years restated consolidated EPS of Rs. 7.63, P/E ratio works out to 122x. It means PSL's asking higher price band of Rs. 938 in the P/E ratio of 122x to 196x. Its peers Britania industries are trading at P/E ratio of 56x and DFM foods at P/E ratio of 88x.
Hence Prataap Snacks Ltd. IPO issue price at P/E ratio of 122x to 196x is over priced.
Grey market premium
Current Grey market premium as on today at Rs.300-350 with Kostak at Rs.250-300.
DISCLAIMER
No financial information whatsoever published anywhere here should be construed as an offer to buy or sell securities, or as advice to do so in any way whatsoever. All matter published here is purely for educational and information purposes only and under no circumstances should be used for making investment decisions. Readers must consult a qualified financial advisor prior to making any actual investment decisions, based on information published here.