The Right strategy is to sell real estate sector (over supplied there are no buyers as per data) and buy equities and bonds. Real estate rental yields are around 1.0% to 1.5% p.a. across metros.
What is rental yield? Take for example a house worth Rs 1 crore. If you have to buy the house outright you pay Rs 1 crore. You also have the option of renting the Rs 1 crore house with rentals at around Rs 18,000 per month. Total rent for a year works out to Rs 2,16,000. Total rent divided by the cost of the house is the rental yield, which in this example works out to 1.8%. And if you are in 30% bracket then Rs.18000/- p.m. Less Rs.5400/- Total Rent Received Is Rs. 12,600/- also deduct maintenance charges,propperty tax etc.. Rs.36000/- p.a ( i.e. Rs. 3000/- p.m paid by owner ) that means Net Rent received is Rs.12600-Rs.3000 = Rs.9600/-p.m it means Net rental yield is below 1.0% p.a. While Inflation is ranging at 8-9% p.a.
Resale Property ( 1-3 year old property ) price is already down by 20% to 35 % from last 2 years due to over supply,Hidden charges by builders,Lack of transparency in project,not completed in time etc…
Two Major real estate companies price in Sensex DLF IN 2008 Rs.1200/- per share and now nearby Rs.110/- per share Unitech Rs. 546/- per share and now in 2015 is Rs. 7/- per share from last 7 years Market capital is depreciated more then 80% – 90 % . Investors are pulling money from real estate from last 24 months.
Ok, so rental yields are at 1.0%p.a. to 1.5%p.a. levels, why does it present a compelling case to sell a house worth Rs 1 crore and invest it in bonds and equities? The argument for selling the investment and buying bonds and equities is that you are effectively funding your investments at 1.0% to 1.5% p.a, which is the rental yield which is less then saving bank account deposits.
How is it that if you sell a real estate investment, your funding cost for investing in bonds and equities is just 1.0 %? You have been earning just 1.0% every year as the rental yield on your investment of Rs 1 crores. Once you have sold your investment, you stop earning 1.0% on your investment as you stop receiving taxable rent. Hence your opportunity cost of not receiving rent is 1.0%, which in effect is your borrowing cost for funding your investments in bonds and equities.
Ten year benchmark government bond yields are at levels of 7.75%. Your funding cost is just 1.25 %p.a. You earn an arbitrage income of 6.5% by selling your real estate investment and buying the government bond. Your arbitrage income can come down only if rental yields rise over the years which is not possible due to oversupply in the market.
If you are an equity investor, you can buy into the Sensex or Nifty ( P.E.is 20 attractive still with balance and diversify portfolio for long term and tax free return ). If the Sensex and Nifty values do not rise, you will be earning a 0% by selling real estate and buying equities as your cost of funding is 1.25 %. However even if the Sensex and Nifty rise by just 10% every year, you make a clear 10% ( TAX FREE GAIN ) on your investment annually. Equities will rise much higher than 10% annually going forward if India gets its act together.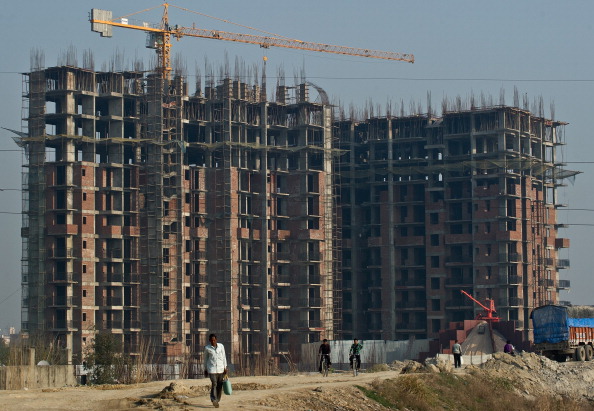 The risk you take in selling your real estate investment is that prices continue to rise despite all odds. Prices have risen multi fold over the 2008-13 period even as the economy has stuttered with growth rates coming off from 9% levels to 5% levels. Why should real estate prices not rise despite odds?
To answer the question, can real estate prices rise despite odds? You would need to reason out the following. A) Mortgage cost is at 10% and above levels while rental yields are 1.0%. The 9% difference between yields and borrowing costs is huge and real estate prices should rise by 6% every year just to break even. B) Inflation in the economy is running at 9% levels (five year average Consumer Price Inflation), household income levels have hardly kept pace with inflation and price to income ratio is around 8 times, even for a senior level professional in non-extraordinary pay companies. Real estate affordability has come off sharply. Hence for real estate prices to rise, there must be a very strong reason such as a sharp pickup in economic growth, sharp fall in interest rates and high liquidity in the system. If this does happen, the primary beneficiaries will be equities and bonds as these asset classes have reacted to economic downturn and inflation and the last beneficiary will be real estate as it is highly overvalued given any kind of yardstick.