After an introduction of side-pocketing in mutual funds, the Regulator has now tightened norms for liquid funds following a series of credit episodes.
As the market regulator looks to protect mutual fund investors from IL&FS-like default risks, debt schemes widely used by companies to park short-term cash are expected to turn less lucrative.
A regulator has decided to introduce mark-to-market valuation for debt securities having a maturity of 30 days and more. Simply put, liquid funds may become more volatile going forward.
Investors who are willing to ride the fluctuations that can come into a portfolio can consider liquid funds holding securities with longer tenors. But they should choose only those that come with good credit quality and have strict monitoring in place so that unexpected credit situations can't bring down the values sharply.
"The residual maturity limit for amortization-based valuation by mutual funds shall be reduced from existing 60 days to 30 days."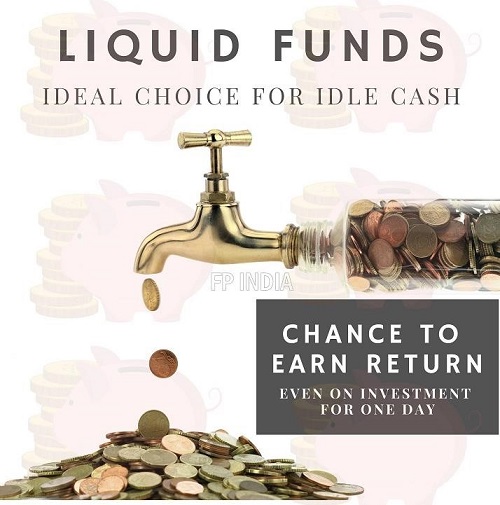 Currently, rules say that fund houses have to do mark-to-market valuations of securities having a maturity of 60 days and more.
Debt market experts believe that fund managers will reduce average maturity on their portfolio to less than 30 days to avoid doing mark-to-market valuation. Hence, they would sell debt instruments having a maturity between 31 days and 60 days.
"Liquid funds have been holding debt instruments with less than 60-day residual maturity so that they don't have to mark-to-market it which helps in reducing volatility in liquid funds. As per the new rule, the market to market (amortisation) limit has been reduced to 30 days which means liquid funds will have to do mark-to-market for debt having residual maturity between 31 and 60 days. To avoid this, liquid funds will want to move to papers with residual maturity of less than 30 days. This will lead to an increase in yield for papers with residual maturity between 31 and 60 days and fund turnover will increase. With stamp duty coming into the picture, we can expect a marginal decrease in liquid fund returns."
The regulator further said that the difference between traded price and price quoted by rating agencies of security should not exceed 0.025%. This was reduced from 0.1%.
The regulator has asked AMFI to appoint valuation agencies to provide a valuation of money market and debt securities rated below investment grade. Currently, most fund houses rely on ratings by agencies to derive NAV.
However, AMCs can deviate from the valuation provided by agencies by giving a rationale for such deviations.
Check the factsheet regularly if you are invested in debt and balance funds
A quick scan of a liquid fund as on 27 February 2019 shows that 41% of the funds have portfolios with less than 30 days to maturity and, thus, the new directive will not have much impact on their current portfolios. Of the rest, many of the funds have durations not exceeding 35 days where the impact will be negligible. A few funds have portfolio duration of 50-70 days and they may see some volatility. "With the change in valuation norms, liquid funds would witness a marginal reduction in maturity profile, to enable stability in the returns profile. We do not expect significant changes to the return profile with a marginal reduction in maturity."
"Overnight funds have been finding flavour with investors parking money for very short terms. The horizon of investments along with the spreads between liquid funds and overnight funds will continue to remain the key determinant for investors' choice in this category of funds."
Among other key decision for mutual funds is allowing fund houses to come up with commodity mutual funds and PMS. In India, mutual fund houses were not permitted to invest in commodities other than gold. However, a few fund houses have thematic funds, which invest in companies engaged in the commodities business.
Commodity funds would be able to invest in a broader spectrum of agricultural, metal and mining commodities such as food crops, spices, fibres, copper, aluminium, oil, gold, silver and platinum.
Note: Mutual fund investments are subject to market risks read all scheme related documents carefully.
DISCLAIMER:
No financial information whatsoever published anywhere here should be construed as an offer to buy or sell securities, or as advice to do so in any way whatsoever. All matter published here is purely for educational and information purposes only and under no circumstances should be used for making investment decisions. Readers must consult a qualified financial advisor before making any actual investment decisions, based on information published here.