The seventh tranche of Sovereign Gold Bonds (SGBs) will be open for subscription from February 27 under which, securities worth up to 500 grams of gold could be bought by the public. This would be the last offering for the current fiscal.
The Government of India in consultation with the RBI has decided to issue Sovereign Gold Bonds 2016-17-Series IV, applications for which will be accepted from February 27 to March 3. These bonds will be issued to eligible applicants as on March 17, 2017.
Launched in November 2015, the SBG scheme is an alternative mode of investment to physical gold. The scheme provides investors a choice to diversify their portfolio without actually buying the physical gold. Six tranches of the SGB have already been issued by the Government.
The government gathered Rs 3,060 crore from five tranches.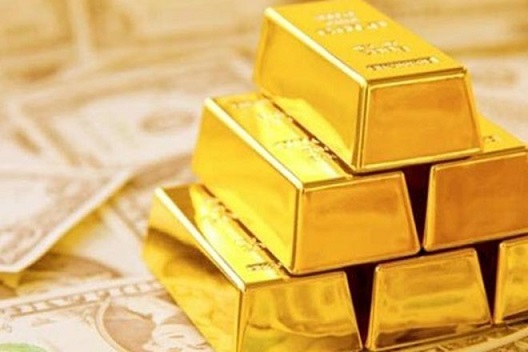 The scheme at a glance
Issuance and sales channel: The bonds are issued by Reserve Bank of India on behalf of the Government. These Bonds are sold through scheduled commercial banks (excluding RRBs), SHCIL offices, designated Post Offices and recognized stock exchanges, NSE and BSE.
Tenor: The tenor of the bonds will be for a period of 8 years with exit option from 5th year to be exercised on the interest payment dates.
Mode of payment: The payment for the bonds will be through cash payment (up to a maximum of Rs 20,000) or demand draft or cheque or electronic banking.
Maximum limit: The maximum amount subscribed by an entity will not be more than 500 grams per person per fiscal year. A self- declaration to this effect will be obtained. In a case of joint holding, the investment limit of 500 grams will be applied to the first applicant only.
Taxation: The capital gains tax arising on redemption of SGB to an individual has been exempted. The indexation benefits will be provided to long-term capital gains arising to any person on a transfer of bond.
The investors of the scheme will be compensated at a fixed rate of 2.50 per cent per annum payable half yearly on the nominal value of an investment.
The bonds can also be used as collateral for loans. The loan-to-value ratio is to be set equal to ordinary gold loan mandated by the Reserve Bank from time to time.
The Price of a bond will be fixed on the basis of a simple average of closing price of gold of 999 purity as published by the India Bullion and Jewelers Association Limited for the week (Monday to Friday) prior to the subscription period. The issue price of the Gold Bonds will be Rs 50 per gram less than the nominal value.
The Gold Bonds will be tradable on stock exchanges from a date to be notified by the RBI.