Debt mutual funds turn out to be a profitable venture due to the drop in fiscal deficit and chances of reduced interest rates in the upcoming RBI monetary Policy.
These two factors will lead to an increase in Net Asset Value (NAV's) of Debt Mutual Funds.
Decrease in fiscal deficit could lead to a downfall in yields from government bonds and the fall in yield will further be followed by an upward movement in its price.
The RBI policy review is scheduled on Wednesday and  the interest rates are likely to be cut down in the new policy changes. There exists an inverse relationship between interest on bonds and their prices, that is, when interest rates rise, bond prices fall and vice versa.
BEWARE! ANOTHER FINANCIAL CATASTROPHE IS READY TO HIT GLOBAL ECONOMY
The expectations of lower interest rates scenario are also driven by targeting a fiscal deficit equivalent to 3.2% of the GDP by the finance ministry. They further aim to bring it down to 3% in 2018-19.
The lowered fiscal deficit is an outcome of lower government borrowings and to bridge this deficit government is likely to issue fewer bonds. A fall in bond issues will accelerate demand for bonds in circulation and the extra demand would push the bond prices up.
An increase in the prices of both government and corporate bonds would enhance the status of debt mutual funds.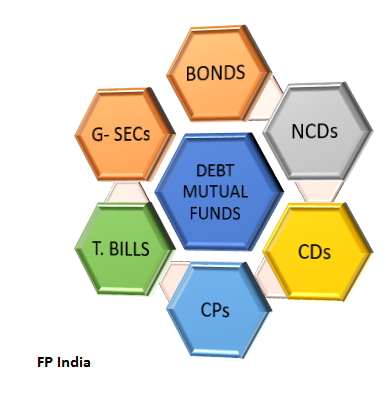 Short term gains are certain
The current changes will have a positive impact on bond funds in the very short term. But the results for the long term are uncertain. The impact is expected to last for around 3 to 6 months.
Reasons affecting the long term forecasts are:
Uncertainties related to Foreign Institutional Investors.
If the CPI remains sticky, continuity in rate easing may become a challenge.
This situation will be profitable for investors who have held their funds for three long years as it will qualify for long-term capital gains tax of 20 per cent with indexation benefit.
At this point, the retail investors should avoid investing in long term bond funds and existing investors in dynamic bond funds should also lower their expectations for returns.