Low valuations, but lower growth too
Incorporated in 1996, Larsen & Toubro Infotech, a subsidiary of Larsen & Toubro Ltd is Mumbai, India based IT Solutions & Services Company.
L&T Infotech is ranked 6th largest IT company in India in terms of export revenues and among top 20 IT service provider in the world. The services offered by L&T Infotech includes application development, maintenance and outsourcing, enterprise solutions, infrastructure management services, testing, digital solutions and platform-based solutions.
Issue Details :
Issue Opens On: Monday July 11th, 2016
Issue Closes On: Wednesday July 14th, 2016
Issue Type:100% Book Building
Issue Price Band: Rs.705–Rs.710 per share
Discount: Rs.10 to Retail Category Only
Face Value Per Share: Rs.1
Minimum Bid Lot: 20 Equity Shares and in multiples of 20 equity shares thereafter
Minimum Order Value: Rs.13,900 to Rs.14,000 (after discount)
Issue Size: Rs.1,225 crore
Proposed Listing: Bombay Stock Exchange and National Stock Exchange
Lead Managers: Citigroup Global Markets India Private Limited, Kotak Mahindra Capital Company Limited and ICICI Securities Limited
Registrar: Link Intime India Private Limited
Objects
The public offering is purely an offer for sale with the parent firm Larsen and Toubro Ltd looking to divest about 10.3% of its stake in the company.
The company is offering a special discount of Rs. 10 per share to retail investors.
Financial
On performance front, the company has (on a consolidated basis) posted turnover of Rs. 3873.54 cr., Rs. 4837.18 cr., Rs. 5069.54 cr. and Rs. 6143.02 cr. and net profits of Rs. 561.61 cr., Rs. 996.41 cr., Rs. 768.53 cr. and Rs. 922.18 cr. for the fiscal 2013, 2014, 2015 and 2016 respectively. For the fiscal 2014 it has other one time income of Rs. 300.24 cr.
Latest earnings shows EPS of Rs. 54.30 and thus asking price is at a P/E of around 12 plus that augurs well as industry composite P/E is around 19. Thus offer price appears to be reasonable. Management is confident of doubling its revenue in next three years.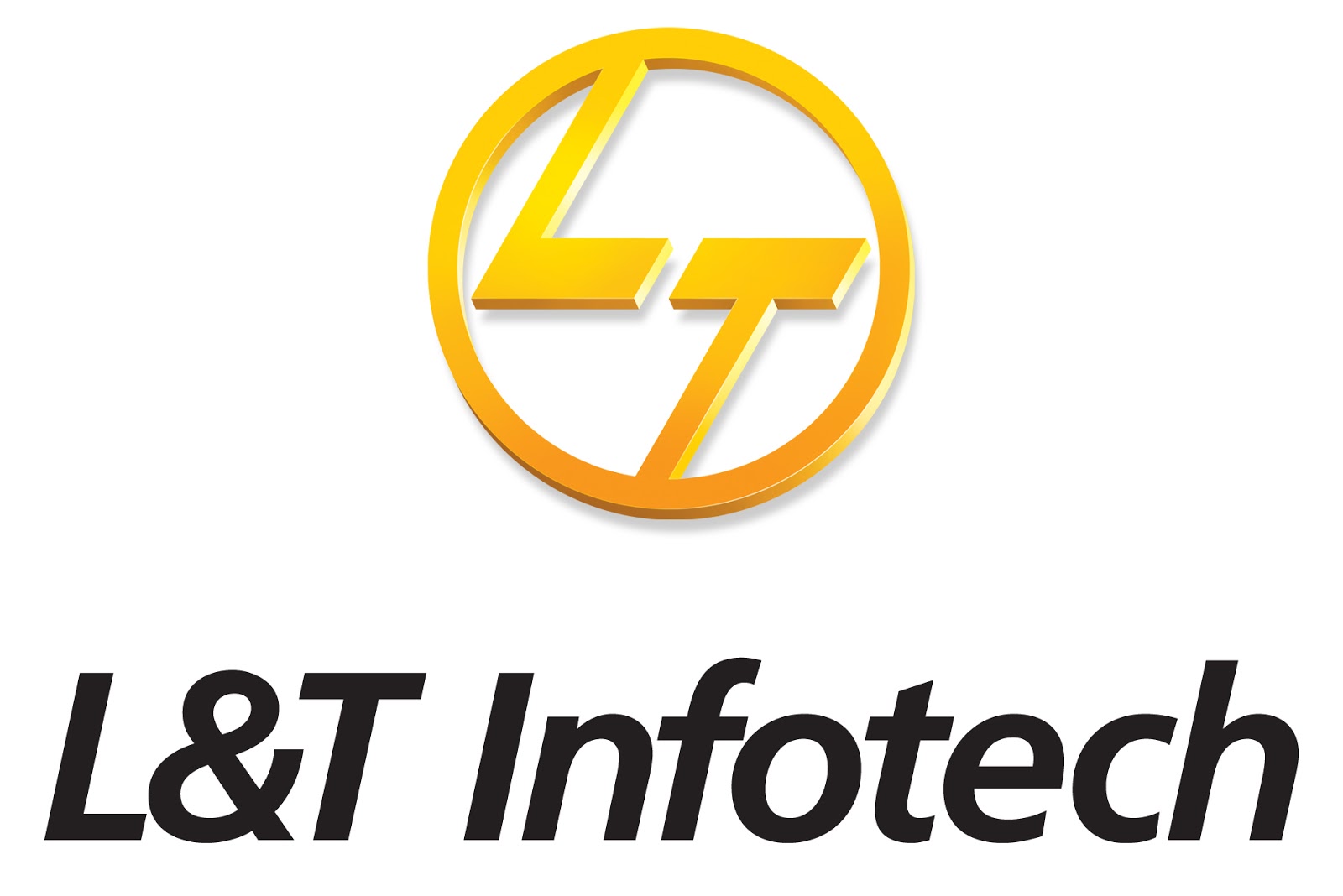 In terms of geographies covered, L&T Infotech derives the largest chunk of its revenue from North America at 69.4% followed by Europe at 17.2%. Asia Pacific accounts for only 2.2% while the remaining 6.2% of the revenue is contributed by rest of the world.
Post the restructuring of its engineering business which the parent hived off into a separate company, L&T Infotech has employee strength of 21,073. Around 52.5% of these employees are working onsite while 47.5% have offsite assignments.
L&T Infotech is India's Sixth largest IT services firm by revenue draws majority of its revenue from Banking, Financial Services and Insurance (BFSI, 47percent – 26.3 percent BFS, 20.7 percent insurance), followed by energy & process (12.7 percent), CPG, retail & pharma (9.3 percent), automotive and aerospace (6.8 percent), media & entertainment (6.2 percent) and hi-tech & consumer electronics (5.2 percent). Digital services accounted for 11.1 percent of revenue in FY16.
Positive
NASSCOM has ranked L&T Infotech as sixth largest company in India in terms of export revenue. Company has accounted more than 68% of its revenue through the North America which is one of the biggest importers of Indian IT services
Strong revenue growth of 20% CAGR in last 5 years.
Good profit over 15% in last couple of years.
Extensive portfolio of IT services and solutions
Strong management culture, focus on emerging technologies
Company has been working to expand its operations in new geographical areas including Australia, Singapore, Japan, South Africa, India, Germany, France, Nordic region and the Middle East.
L&T Infotech is a part of one of the biggest diversified industry in India. Being a part of L&T Group whose business ranges from hydrocarbons, aerospace, automotive, heavy engineering and oil and gases etc. company gets benefited from insight experience of the businesses that operates in these verticals.
Negative
There are outstanding criminal proceedings pending against the company, its promoters and one of its directors.
Company revenues are highly dependent on clients primarily located in North America and Europe.
Since most of the company's revenue comes from export, company is exposed to exchange rate fluctuations which could negatively impact our business, financial condition and results of operations.
L&T Infotech will not be enjoying the proceeds of the present issue as this being an offer for sale, the entire sale amount of around Rs 1,200 crore will go the parent L&T.
Exchange rate fluctuations in various currencies.
Restrictive immigration reforms in the US may have a substantial impact on business model and practices.
Concentration risk: Largest client alone contributed 14.9 per cent of firm's revenue in FY16.
Valuations
Low valuations, but lower growth too
Current Market premium @ Rs. 62/- to Rs.67/-
L&T Infotech Comparison With Peers
Tata Consultancy Services Limited ( TCS ) per share  FV 1,  EPS 123.15 , PE 19.94x
Infosys  per share  FV 5,  EPS 58.73 , PE 19.96x
Wipro  per share  FV 2,  EPS 35.99 , PE 15.73x
HCL Technologies per share  FV 5,  EPS 43.74 , PE 16.41x
Tech Mahindra per share  FV 5,  EPS 32.12 , PE 15.83x
Hexaware Technologies   per share  FV 5,  EPS 13.06 , PE 17.21x
Mindtree per share  FV 5,  EPS 35.95 , PE 18.48x
L & T  Infotech Limited  per share  FV 1,  EPS 56.13 , PE 12.6x
Industry P/E ratio: Average: 19.35x
Conclusion : Reasonable pricing makes this IPO a worthy bet for medium to long term. ( MARKET PREMIUM IS 62-67 ONLY )
DISCLAIMER
No financial information whatsoever published anywhere here should be construed as an offer to buy or sell securities, or as advice to do so in any way whatsoever. All matter published here is purely for educational and information purposes only and under no circumstances should be used for making investment decisions. Readers must consult a qualified financial advisor prior to making any actual investment decisions, based on information published here