Global growth should accelerate to 2.9 per cent this year from 2.4 per cent in 2015, the bank said, but that still represents a downgrade from its June forecast for 3.3 percent growth.
Among BRICS, India is the only one expected to see notable improvement in economic performance from 2015 – advancing at a 7.8 percent rate in 2016 versus 7.3 percent in 2015.
The U.S. economy should grow by 2.7 percent, down from an earlier estimate of 2.8 percent but up from 2015's 2.5 percent.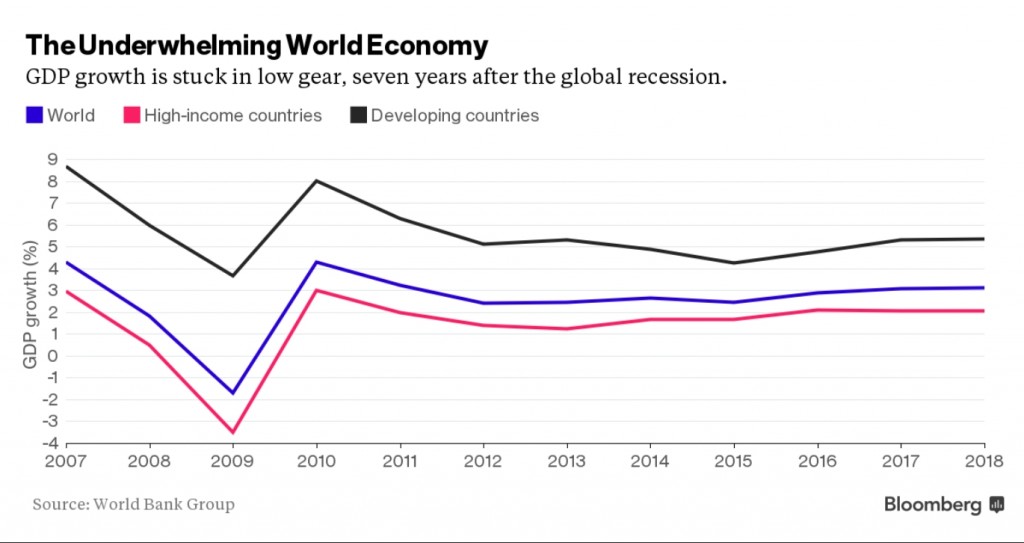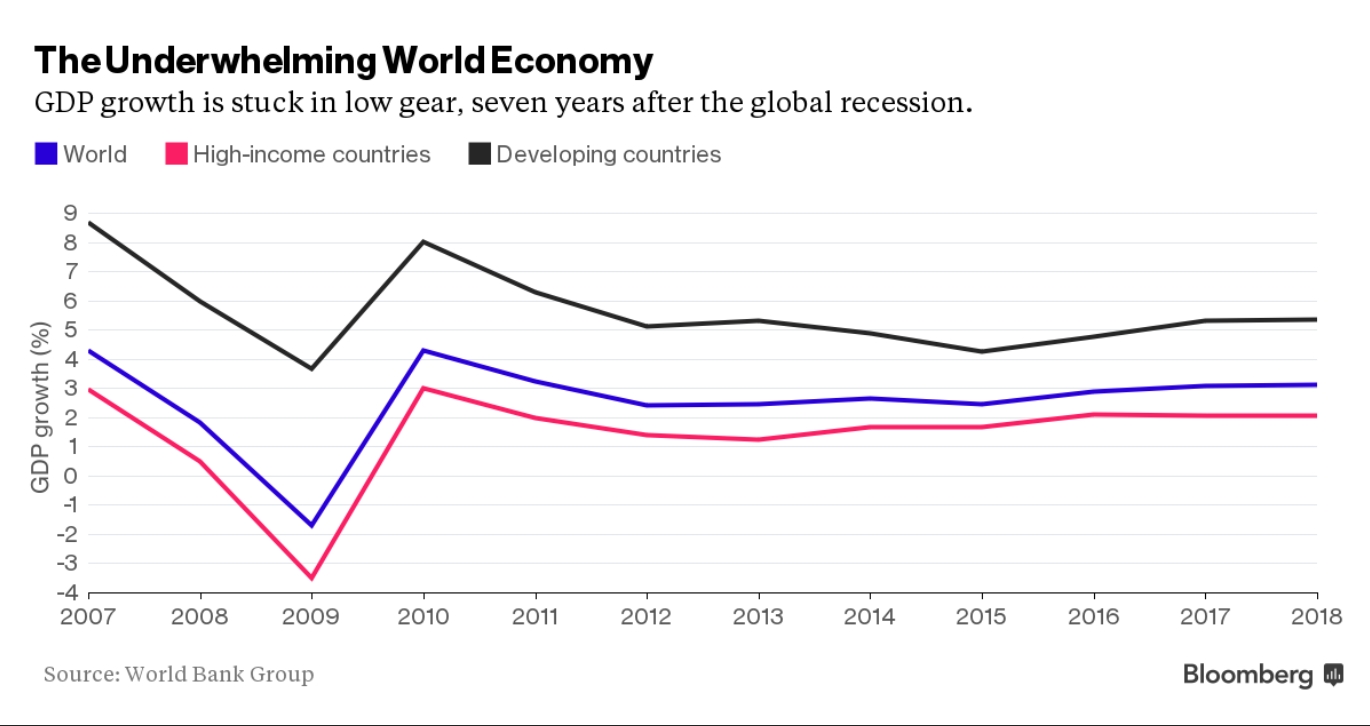 Estimates for growth in the euro zone were trimmed by the same amount, to 1.7 percent from 1.8 percent previously, although that would mark a modest acceleration from 2015's estimated 1.5 percent rate.
The bank forecast the Russian and Brazilian economies would continue to contract in 2016 rather than return to growth as it had estimated in its previous outlook in June.
China GDP growth was estimated to slow to 6.7 percent in 2016 from an estimated 6.9 percent in 2015. In June the bank had estimated 2016 growth of 7.0 percent.
In Brazil, GDP is forecast to decline by 2.5 percent in 2016 compared with an earlier estimate for growth of 1.1 percent, the World Bank said. The Brazilian economy likely contracted at a 3.7 percent rate in 2015.