China is the 2nd largest economy in the whole world and carries substantial economic hit with its trading partners. However, the slight fall in China's equity market on 23rd November 2017 has set a fret in financial markets of China.
China Blue-chip stock index, CSI 300 had experienced its worst downfall in 17 months on 23rd of November. CSI 300 index fell by 2.93% as the market became worried about rising bond yields and PBoC deleveraging campaign.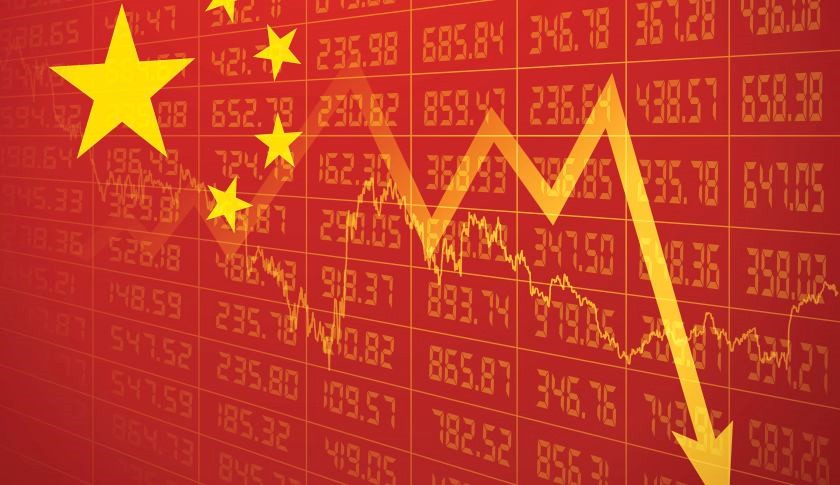 The current year, China's bond yields have risen by 93 bps and are trading at 3-year highs. The sharp rise in China bond yields specifies the government's determination to control corporate debt, which involves them in a talk that Chinese economy could fall in the coming future.
                                                        China CSI 300 Index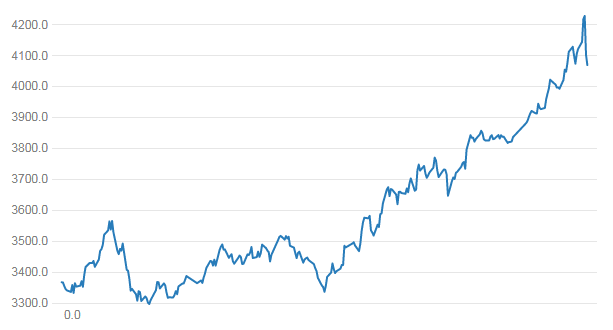 The top stock on Hang Seng was WH Group Ltd which stood up 1.69% and the stock which suffered loss was AAC Technologies Holdings Inc which sustained a downfall of 4.24%.
The 3 biggest H-shares percentage decliners were China Pacific Insurance Group Corporation Ltd which had a downfall of 4.73%, New China Life Insurance Corporation Ltd which has 4.7% and China Merchants Bank Corporation Ltd down by 4.1% while the biggest stocks which perform well were China Minsheng Banking Corporation Ltd which stood up 2.41%, Great Wall Motor Corporation Ltd which gained 0.98% and China railway Construction Corporation Ltd who stood up 0.77% in the Chinese financial market.
                                                China 10 Years Bond Yields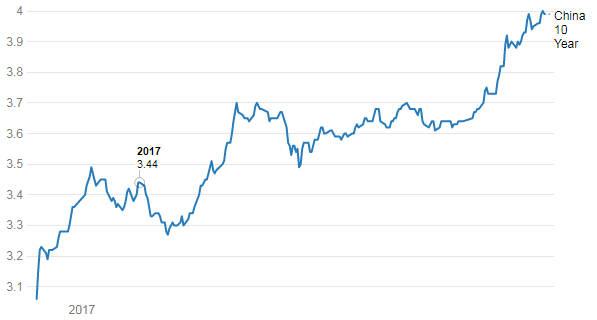 The CSI 300 index is moving smoothly by 3.3% and closed down at 3% which is its biggest loss since June 2016 i.e., within 17 months. The ChiNext Index stood down by 3.2% which is its highest downfall in 4 months. The other two stocks, i.e., Shanghai Composite Index and Shenzhen Composite Index fell more than 2% that day.
According to the report, China's five years corporate bond yields had risen by 33 bps in November 2017, which has hit a three year high of 5.3%. In China, there is more than 1 trillion dollar of local bonds which are going to get matured in the coming year 2018-2019, therefore, it is going to be expensive for these firms to roll over financing.