The Rupee on Thursday breached the 68.86 mark as upbeat economic data strengthened the prospect for higher US interest rates, while the dollar's bull run continued as US bond yields hovered near multi-year highs.
We look at five factors why rupee hits all time low.
FII outflows: The government's demonetisation drive and Trump's election win has prompted FIIs to withdraw money from Indian stocks and invest overseas. A day after Trump won, FIIs pulled out Rs 1,440 crore from the Indian market. The demonetisation drive of the government has also led to investors pulling out money from demand-led and consumption stocks. The movement of rupee and FIIs flow has been directly proportional to each other.
So far in November, FIIs have sold a combined $3.18 billion in local equity and debt, the steepest selling seen in three years.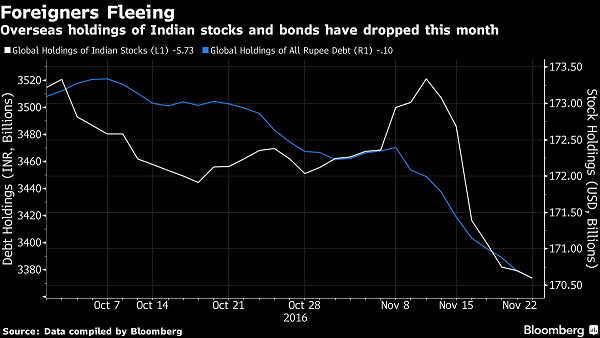 US Federal Reserve Rate Hike: Federal Reserve chair Janet Yellen has announced that trump's election has done nothing to change the federal reserve's plans for a rate increase "relatively soon."  A rate hike in US will lead to flow of money from emerging markets leaving their currencies and assets vulnerable to the negative risks.
Donald Trump win: The rupee has fallen against the dollar since Donald Trump won the presidential election in the US on November 9, 2016. from the 66.43 level then, it reached 68.86 mark today.
Weak domestic market: The Sensex is down more than 4 per cent since demonetisation drive was announced. the negative market sentiment has affected the currency since november 8.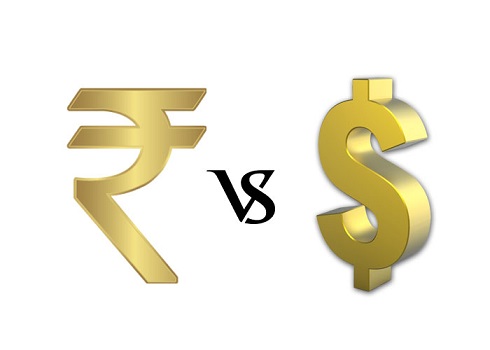 Dollar rise: The US dollar has been rising steadily on expectations that president-elect Donald Trump's policies will boost the US economy. It recently sprinted to a more than 13-1/2 year high against a basket of major currencies.
India's benchmark 10-year sovereign bond yield has tumbled 51 basis points this month, on course for the biggest drop since May 2010, as Prime Minister Narendra Modi's move to withdraw 86 percent of currency in circulation has the public rushing to banks to exchange bills. Lenders will use that money to buy bonds.